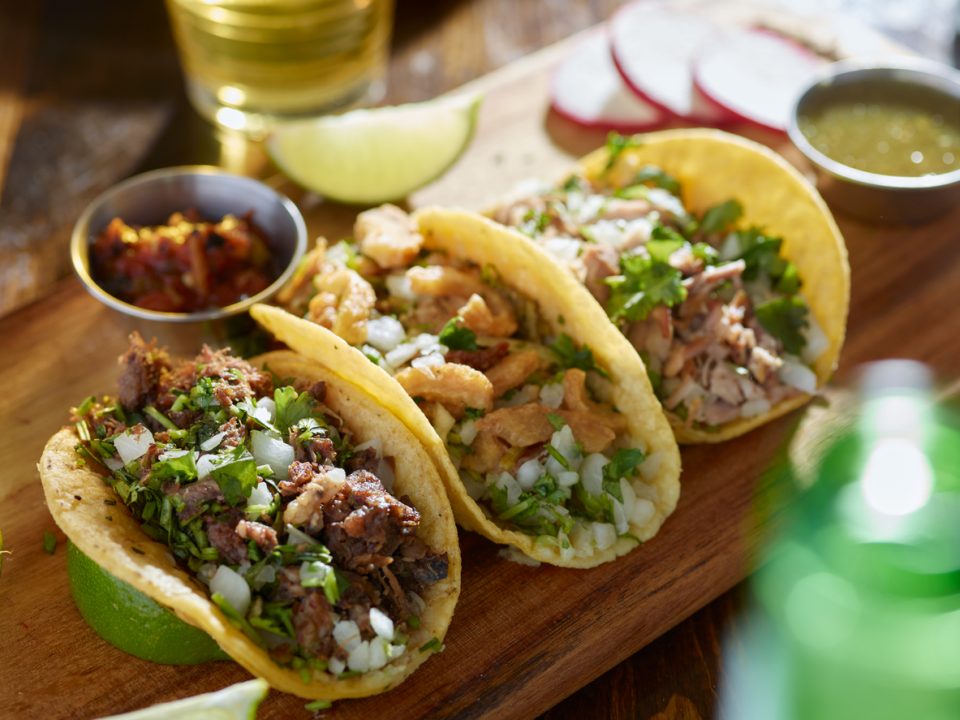 Mexican food cravings are a special sort – persistent, strong, and impossible to resist. When you get that hankering for spicy, cheesy, crunchy, flavor-packed dishes with unmistakable Latin flair, you might as well give in. Especially if you're just a stone's throw away from a restaurant like Central Mesa. This Tuscaloosa gem specializes in Latin-American dishes with a Southern twist, and its inviting location in downtown T-Town is calling your name.
Central Mesa Menu Highlights
If you're a fan of Mexican food, you may think you've sampled your way around an entire culture's worth of cuisine. Central Mesa's menu is here to change your mind as it pleases your palate. The tasty spins on traditional tacos are something to be savored. House-made flour or corn tortillas serve as vessels for spicy pork belly, beer-battered cod, chorizo, carnitas, or hot chicken – delightfully different, fresh takes on a Tex-Mex mainstay.
Vegetarians rave over the Spinach and Mushroom Quesadilla featuring a deliciously melty combination of goat cheese, crema, portabella mushrooms, and tomatoes. The Brisket Quesadilla with sweet peppers, onions, and American cheese is another popular choice.
Pair your pick with Mexican street corn, rice, black bean soup, fries, or a side salad for a completely satisfying meal you won't soon forget. The menu changes frequently based on what's fresh and in season, but you can count on a great dining experience no matter when you go.
You might also like: Have A Great Meal At Chuck's Fish
What Diners Are Saying…
Central Mesa fans are a vocal and enthusiastic bunch. They give high praise to the decor, the service, and, of course, the food!
"Central Mesa is one of the best establishments in Tuscaloosa. The owner constantly comes around making sure people are happy and enjoy their meal. You could throw a dart at their menu and be happy with what it lands on!"
"Great food exceptionally well presented. This downtown Tuscaloosa restaurant is in a storefront that was once the Central Shoe Store. The space has been nicely renovated while preserving the vintage feel. This is not your run-of-the-mill Mexican food."
Central Mesa offers noticeably fresh food at a reasonable price point. The staff is friendly, well-informed about their menu, and willing to work with customers on substitutions and dietary restrictions. It is one of the best restaurants in Tuscaloosa."