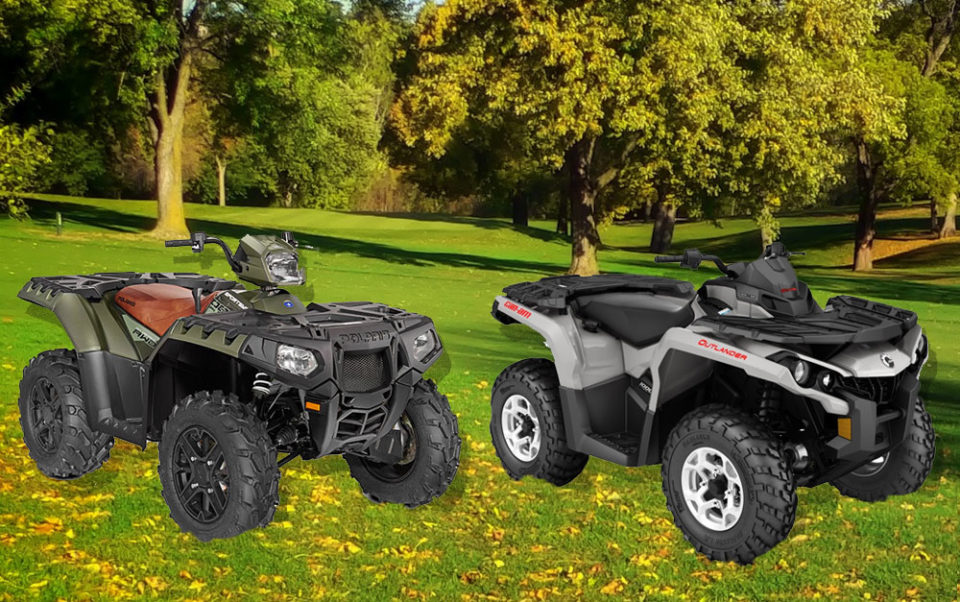 Choose to buy the Polaris Sportsman XP 1000 instead of the CAN-AM Outlander DPS 1000R, and you will find yourself saving money over time thanks to its durability, great power, and incredible comfort. No matter what aspect of these two ATVs you compare, the Polaris Sportsman comes out on top.
Polaris Sportsman XP 1000 Offers a Comfortable Ride
Even with all the advancements that have taken place, you don't necessarily expect an ATV to be comfortable. The Polaris Sportsman proves that it is possible since the seat is 3.5 inches narrower than that of the Outlander, boosting ergonomics. The wheelbase is also 2 inches longer than on the CAN-AM, improving the smoothness of the ride. To help make the ride in the Polaris even more comfortable, the independent rear suspension has 10 percent more rolled travel than the Outlander, improving the ride smoothness.
What can the Polaris Sportsman XP 1000 Handle?
The last thing you want is to be driving your ATV somewhere off-road and have it give out because you are carrying too much. To prevent this, keep in mind that the Sportsman can tow 15 percent more than the Outlander. The Polaris can also carry 20 percent more than this competitor on the racks alone, a whopping 360 pounds total. The front and rear racks are an industry exclusive design known as Lock and Ride, ensuring that your items stay securely in place. Speaking of what it can do, don't forget that the Polaris Sportsman has a ProStar engine with 88 horsepower and an improved air filter that can provide dust filtration that is 67 times better.
The Sportsman is even ready to tackle nearly any terrain with its premium PXT tires as standard. These tires are 2 inches larger than those on the Outlander, improving traction, and they work in a range of terrain thanks to the Polaris-exclusive design. The on-demand true AWD also helps by automatically engaging all of the tires. In comparison, the system on the Outlander has to delay and spin a single tire before all of its wheels receive power.
When you are convinced that the Polaris Sportsman XP 1000 is the ideal ATV for your needs, visit Bama Buggies in Tuscaloosa, Alabama, to get your own model.