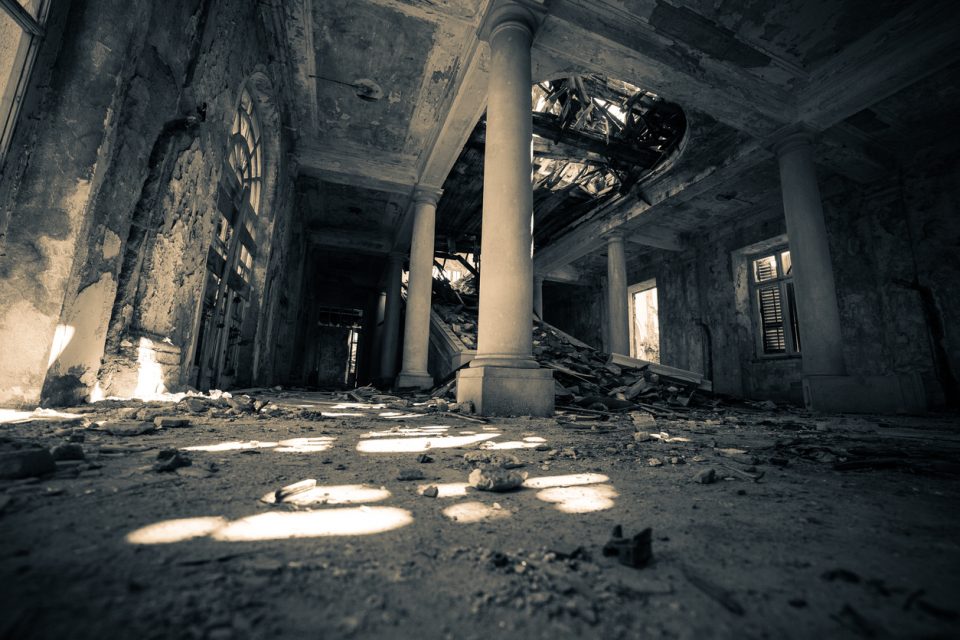 You don't have to travel to Transylvania to catch glimpses of the supernatural. Alabama is home to more than 13 haunted locations. The list includes a ghost-plagued bridge, an abandoned furnace, and a Tuscaloosa plantation – voted the most haunted of all. In fact, two Tuscaloosa-area sites made the state's top list, and locals know of many more nestled within the cityscape. This fall, Haunted Tuscaloosa Tours gives you the chance to encounter the city on an otherworldly level.
A Ghostly Gang
Get ready for the spooky season ahead, and book an evening with Haunted Tuscaloosa Tours. Presented by the Friends of Drish, this excursion begins at the historic Drish House in Tuscaloosa. The tour lasts 1.5 hours and stops by some of Alabama's top-rated haunted locations. Hear the true stories behind the legends, and learn why these lost souls continue to linger today. Since the stops are spread throughout the city, the tour includes a ride on a 35-seat vintage trolley bus. You'll visit 15 locations and take a brief walking tour at three stops, so make sure to wear comfortable shoes. The evening concludes where it began, finishing with a tour of the Drish House.
The cost for Haunted Tuscaloosa Tours is $25 per adult 13 and over, $20 for students/military personnel, and $15 for kids 8–12. If you have a large group going, ask for the group rate of $20 per person for groups of 20 or more. Some tours offer additional investigation time, so check the schedule to make sure you get the package you want. Investigation tours require an additional $10 fee. Tours happen regularly from Sep. 9–November 3. Book your spot today before premium dates are sold out!
Haunted Stops
The tour makes stops all throughout the city, from downtown Tuscaloosa to The University of Alabama. Some of these sites you may already be familiar with, but they take on a new chill as you learn the eerie accounts behind this history-steeped town.
A favorite of college students, the "Old Bryce" campus, is not included on this tour, however. It's in your best interest since the dilapidated buildings there have suffered fire, vandalism, and natural deterioration. But for relentless revenant fanatics, you won't have to go far to find a way to get there.
Here is the full list of Haunted Tuscaloosa Tours' 15 stops:
The Drish House
The Jemison-Van de Graaff Mansion
The Battle Friedman House
Greenwood Cemetery
The Old Tavern
Capital Park
Bama Theatre
The University Club
Smith Hall
Amelia Gayle Gorgas Library
The Litte Round House
The Gorgas House
Allen Bales Theatre
Woods Quad
The University of Alabama Quad
Ghosts aren't all you should be afraid of. Getting a bad deal can leave a sour taste in your wallet for years to come. That's why Bama Buggies offers the best price, selection, and service on West Alabama's biggest selection of powersports vehicles. Visit us today to find a supernaturally great ride.