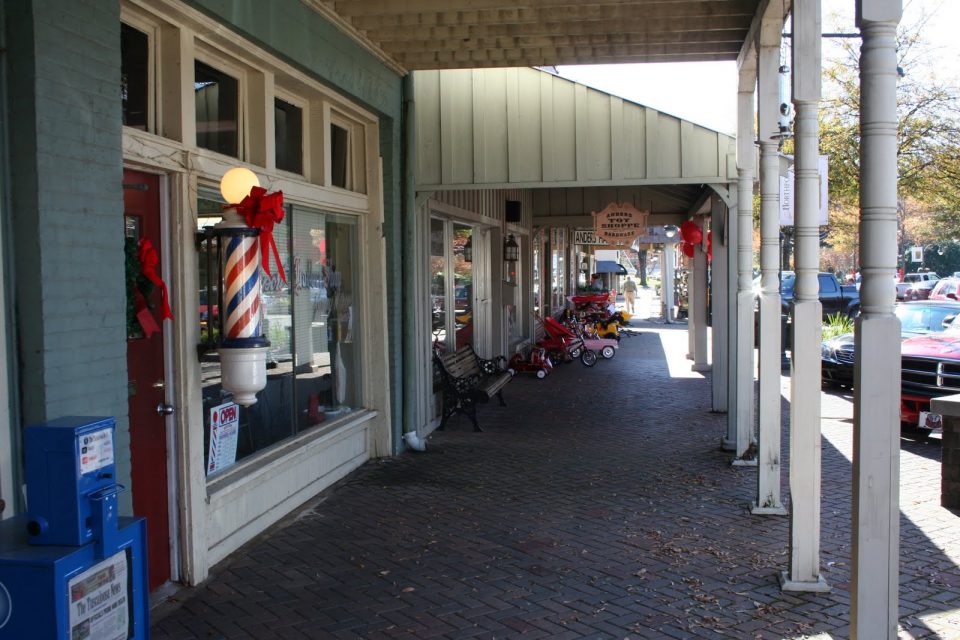 Northport, AL is somewhat of a hidden gem away from the hustle of adjacent Tuscaloosa. For a break from football madness and college crowds, check out these Northport attractions that are just a short drive away. You'll find a different vibe in this part of town that might just make it your new favorite spot.
Historic Downtown Northport
For a day's worth of entertainment, visit the historic downtown Northport square. You can park alongside rows of shops and restaurants, and spend the afternoon exploring on foot. The cobblestone streets, ornate lights, and inviting landscapes make this a favorite for photo shoots. Stop by the old wooden train trestle nearby and snap a photo of this well-known area landmark. For lunch, try the Greek Seafood Nachos at Billy's Sports Grill. Then, treat yourself to dessert at Mary's Cakes & Pastries. Downtown Northport is full of boutiques, antique shops, and locally-owned artisan workshops. If you bring the kids, make sure to stop by The Toy Shoppe to browse all of today's coolest toys and play accessories.
Kentuck Art Center
Kentuck Art Center is a community-funded art center located on the corner of 5th Street and Main Avenue in downtown Northport. Visit the newly-renovated museum building, which just underwent $1.1 million in repairs and upgrades. The building itself features custom-made awnings, repointed 100-year-old blocks, a WWII-era support beam, and original concrete flooring. The gallery within features a monthly exhibit showcasing diverse and thought-provoking artwork. Come to the center the first Thursday of every month from 5 p.m.–8 p.m. for Art Night and celebrate the opening of the newest exhibit. When you visit, peruse the Gallery Shop and see art from more than 180 artists around the country. Buying a piece from the gallery returns 60–80 percent of that sale to the original artist.
Perhaps what Kentuck Art Center is most known for is its annual Kentuck Art Festival. This year, the festival will take place October 21–22. Don't miss the chance to see art from regional and national talent.
City Café
To anyone who's lived in the Tuscaloosa area, mention of City Café brings memories of home-cooked happiness. The restaurant, located in Northport, is an area favorite for affordable meat-and-three style meals. It's only open for breakfast and lunch, so make sure you visit before 3:30 p.m. The café features a different meat every day along with vegetables, breads, and desserts. Oprah Winfrey recently named City Café as one of two best restaurants in Alabama in July's issue of O, The Oprah Magazine. Praise and awards adorn the walls of the café, and the tables feature business cards and ads from locally-owned restaurants. But locals never needed an award to tell them to visit the café. At lunchtime, the line for a seat frequently wraps around the restaurant, sometimes going out the door. But with the self-seating paradigm, it won't take long to spot an empty table and get to ordering.
There's plenty to discover in Northport. Once you've seen it all, make the trip back to Tuscaloosa to check out Bama Buggies' huge selection of new and pre-owned powersports vehicles. You can't get more local than that.