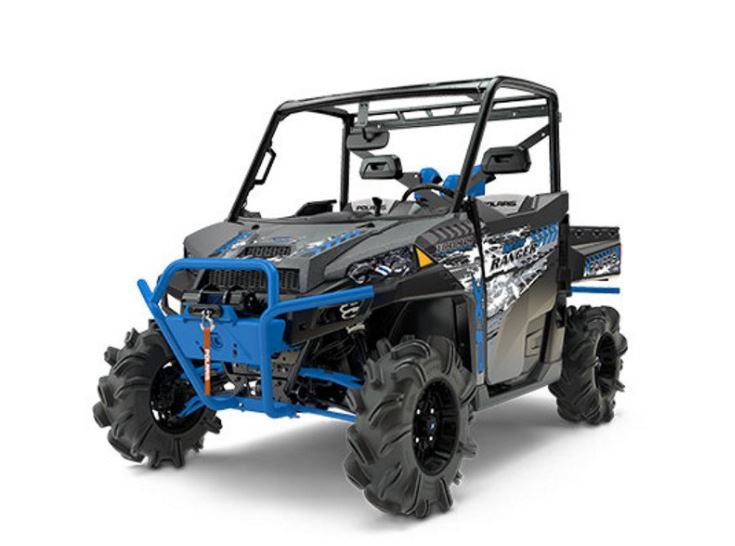 If you are going to travel off-road, it is highly important to ensure that you are utilizing a vehicle that is equipped to handle the rugged terrain. Luckily, the 2017 Polaris RANGER XP can travel off-road with ease. So, you can feel safe and secure as you tackle each hill or muddy slope. Check out what make this vehicle the perfect buy for your off-road adventure.
What is Off-Roading?
Before we dive headfirst into what makes this vehicle perfect for off-road travel, we want to elaborate a bit on what off-roading is (just in case there are a couple of people out there who are unaware). Traveling off-road pertains to the act of driving a motor vehicle on rugged, rough, unsurfaced terrain for sport. This terrain is usually muddy, has hills, or goes through natural elements such as gravel, riverbeds, sand, rocks, and in some areas, snow. Now that we've got that covered, let's see what makes this vehicle the perfect option for this activity.
2017 Polaris RANGER XP
The 2017 version of this vehicle is the latest model currently available. It is known as The Ultimate in Xtreme Performance for the Mud, being a Class-Leading 80 HP to Power Through the Thick And Deep Mud, and having The World's Most Utility Power with Mud Specific Gearing.
Power and Traction
The ProStar 1000 engine on this vehicle is capable of producing 80 horsepower and 61 pound-feet of torque – an industry leading amount. It also has twin cylinders that ensure a smooth drive and an extreme level of towing and hauling ability. In fact, this vehicle has a 2,000 lb towing capacity and a standard 2 inch receiver! This way, if you ever happen to find someone stuck in a rut during your off-road adventure, you can feel confident about lending a hand. Additionally, the 2017 Polaris RANGER XP leads its class with its 1,275 payload capacity. This is highlighted by a rear box with gas-assist dumping operation with the ability to tote up to 1,000 lbs. Therefore, no job is too tough to tackle.
Power and torque are optimized with the RANGER XP's reduced gearing and larger reverse chain. It was also designed to travel through the mud without causing damage to the vehicle, due to its sealed switches, battery, and fuse box. By sealing these vital parts, you can drive through even the roughest terrain without worry.
Smooth Drive
In an effort to better ensure a smooth driving experience, the 2017 Polaris RANGER XP features 28 inch High Lifter Outlaw 2 Tires. These tires feature a full thread wrap that goes to the rim of each tire. This helps to increase tire traction and offers a flatter profile, resulting in an easier escape from deep ruts and a smooth driving experience.
Additionally, the power steering available on this vehicle is the smoothest on the market. It features Variable Assist, enabling easier steering ability at lower speeds and a higher level of response and speeds increase. Therefore, drivers and passengers can receive the highest level of enjoyment, even during extended rides.
Bama Buggies
Would you like to embark upon an off-road adventure in a 2017 Polaris RANGER XP? Come by and see us here at Bama Buggies in Tuscaloosa. Our professionals are ready to assist you with your new purchase, today!