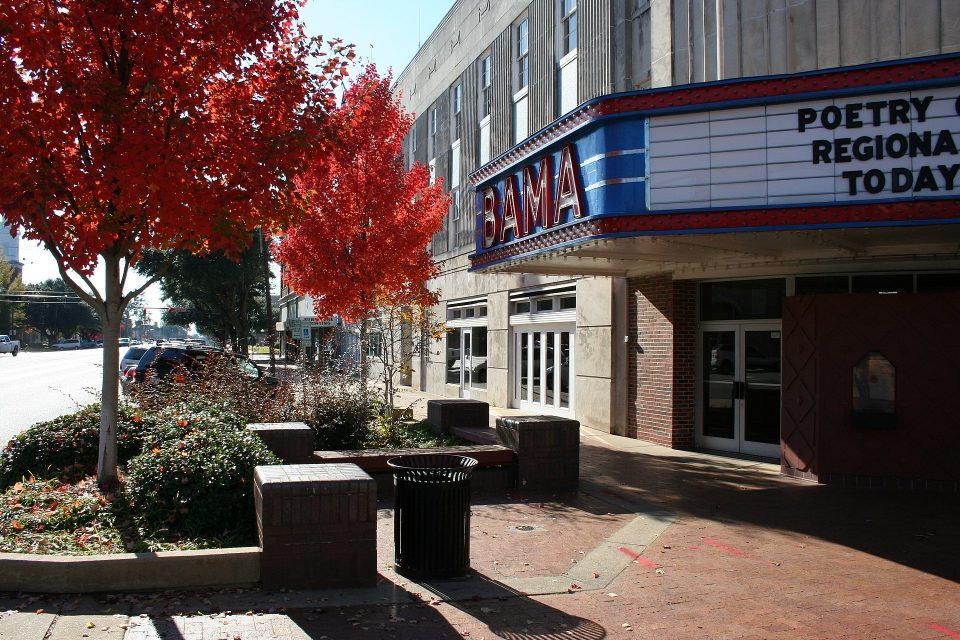 With so much to do in Tuscaloosa, it's normal to spend a lifetime trying to take in all of the attractions. Make things easier on yourself by hitting the best attractions in the city. That way, you will know that you've experienced the best Tuscaloosa has to offer.
Unsure what those attractions are? Get the inside scoop on the best of the best.
Bama Theatre
If you want a night out on the town, you can't beat the Bama Theatre. It opened in 1938 and is Tuscaloosa's oldest operating theater. It has fun shows throughout the year. Whether you want to catch the Rocky Horror Picture Show every October or prefer to watch a film from the Shakespeare Film Series, this place has you covered. Stay on top of the latest events so you don't miss out on the fun.
Kentuck Art Center
If you love art, you can't beat the Kentuck Art Center. It is most known for the annual art festival it hosts every October, but that's just part of its appeal. The center hosts art nights on the first Thursday every month, and it also has a gallery that features art from regional artists. The exhibits rotate every month, so you never have to worry about getting bored when you visit the Kentuck Art Center.
Children's Hands-On Museum of Tuscaloosa
As a parent, it can feel as you spend at least half of your waking hours telling your kids not to touch things. You might even spend some of your sleeping hours doing it as well thanks to your vivid dreams. If "look but don't touch" is becoming the family mantra, shake things up with a trip to the Children's Hands-On Museum of Tuscaloosa. Kids can touch everything in the museum. The museum inspires kids and teaches them to explore their creativity. They'll learn a lot, and you won't have to utter "look but don't touch" a single time. In other words, it will be like a mini-vacation for you.
Do you have room for more items on your itinerary? We promise it's worth it. See us at Bama Buggies in Tuscaloosa, Alabama, and pick up a new motorcycle, ATV, side-x-side, or golf cart. Our team knows everything there is to know about these vehicles and can help you find the one that is right for you. Then, when you have a little downtime, you can load up your family and hit the trails or the streets with your new wheels. You'll make some amazing memories and have a blast in the process.