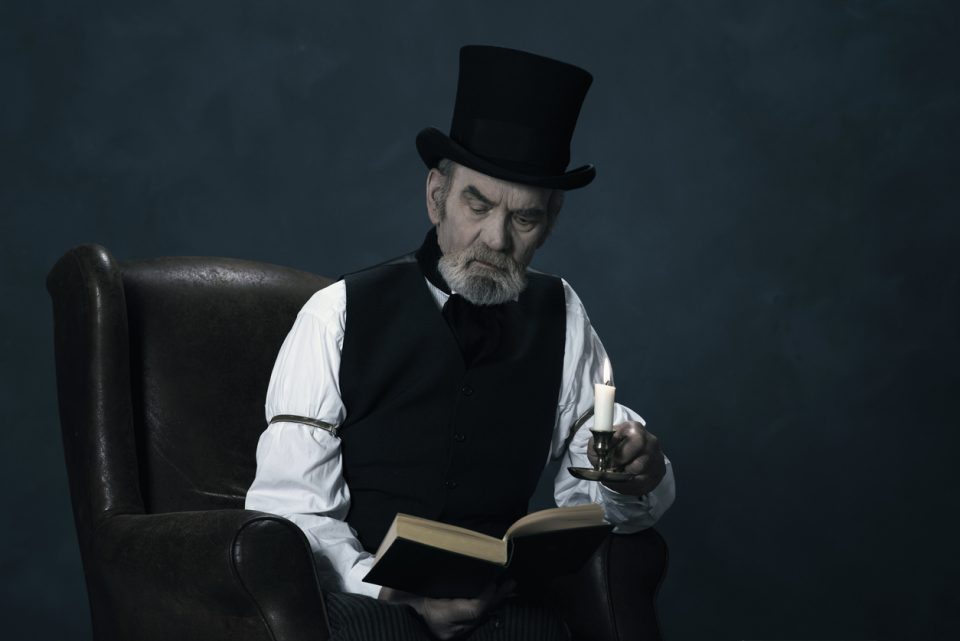 Forget about watching "A Christmas Carol" on TV this holiday season. Watch it live at a local theater. The State Theatre is putting on "A Christmas Carol" on Nov. 19–Dec. 24 and Theatre Tuscaloosa is bringing the show to life on Dec. 8–17. Get the details on these two shows and pick up your tickets. You don't want to miss it when the actors take the stage this season.
'A Christmas Carol' at the State Theatre
Bring the kids along for a fun-filled show at the State Theatre. The show is under new direction this season, so there might be some surprises, even if you've seen it before. It's recommended for anyone aged 5 and over, so even the young ones can attend. It lasts about two hours, and there is an intermission.
When you aren't out in the lobby getting snacks and beverages, you will be treated to one of the best shows of the Christmas season. The acting is superb, and the heartwarming, classic message comes through. You can't help but remember the true spirit of Christmas when you attend this show.
'A Christmas Carol' at Theatre Tuscaloosa
Theatre Tuscaloosa also manages to bring down the house with its version of "A Christmas Carol." The cast started rehearsing on Nov. 13 to get ready for the premiere on Dec. 8. This theater recommends the show for anyone 6 and over since the ghosts can be a little bit scary.
Even with those scary ghosts, it's an excellent play for everyone. Your kids will be mesmerized by the message. Their hearts will break for Tiny Tim and his family, just as they will warm up when Scrooge finally realizes the true meaning of Christmas. You will get a serious case of the feels when you see this show, especially when you experience the passionate performances. Everyone puts it on the line at Theatre Tuscaloosa, so you are in for a real treat when you attend the theater here.
These shows are going to be so much fun. You can keep the fun going well past the curtain call by taking a trip to Bama Buggies in Tuscaloosa, Alabama. Get a new motorcycle, golf cart, ATV, or side-x-side and take it around Tuscaloosa. You'll really have the Christmas spirit after you get your new toy.