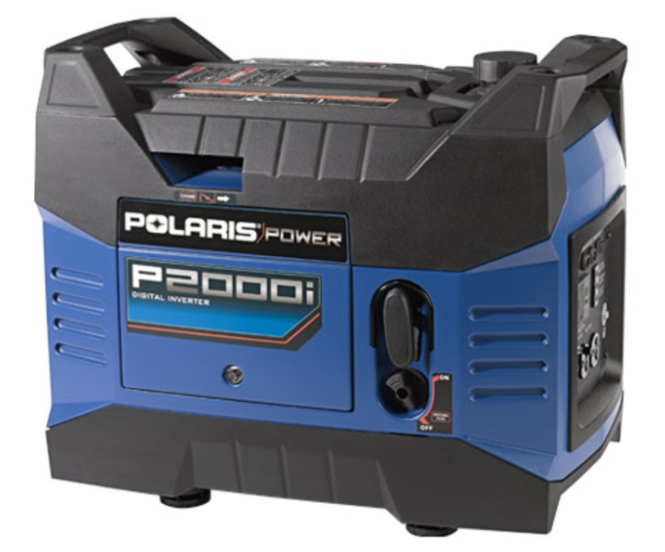 The temperature outside is gradually decreasing. How will you stay warm and cozy in case of of a power outage due to this blistering cold winds? With a Polaris generator, of course. This power equipment will definitely come in handy on those cold winter nights. So, purchase one of your own and feel nice and toasty all season long!
Why Buy a Polaris Generator?
A Polaris generator is packed with lots of power, while still being light and compact – making it easy to transport around. So, whether you are going near or far, your generator can go with you to ensure that you are nice and toasty once you reach your destination.
The P1000i is a classic Polaris model, and it's capable of quickly meeting your needs. Just plug this baby in and be amazed by its exceptional strength! It only weighs 36.4 pounds, and it's fuel efficiency is unmatched. Just one tank of gas can keep this generator running for 10 hours at 25% load, so it can stay on throughout the entire night!
What Else Does a Polaris Generator Power?
A Polaris Generator can do more that give you the power you need to keep warm. It can also power small electronics, your TV, and your laptop while you're away from an electricity source. Plus, this generator is parallel capable – meaning that two units can be connected together for additional output. Just purchase a parallel kit and boost your electric strength in no time!
Maybe you don't need a Polaris generator because of a power outage. Maybe you'd just like to have it for your outdoor adventures so that you can stay connected to the digital world around you. Either way, this is one piece of equipment that will surely come in handy. Are you wondering where you can get your hands on one? Stop by and see the professionals here at Bama Buggies in Tuscaloosa. We'll be glad to assist you with finding the perfect generator to meet your needs.