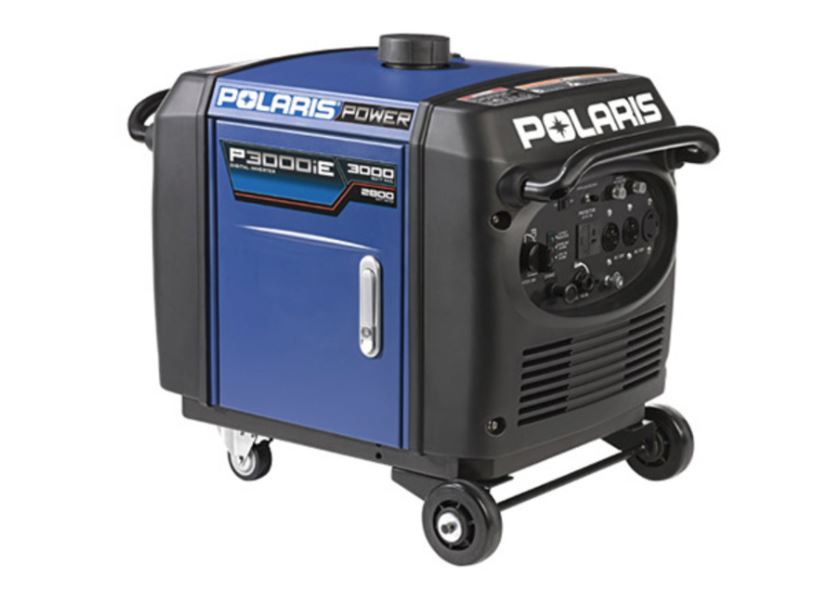 Ensure that your Polaris generator is operating efficiently by properly maintaining it on a regular basis. Don't know where to start? No worries. We've got you covered. Check out our list of tips and tricks for generator maintenance and get your power equipment up to par with ease.
Purchase a Warranty
That's right – Our first tip is taken care of at the start of purchase. Investing in a warranty protects your wallet from costly repairs and maintenance procedures. Keep some money in the bank by getting the coverage that you need at the time of purchase.
Prevent a Motor Burn-Outs
Premature burn-out can cause lots of stress, but there's an easy fix. Heavy-duty cords produce less voltage, while lighter cords increase voltage production. Therefore, opting for a heavy-duty cord is a great way to better ensure the extended life of your generator's motor.
Power Your Generator Regularly
You might not need to use your generator on a regular basis. However, it is important that you don't just leave it tucked away throughout the majority of the year, if you want to get the most out of your power equipment. Be sure to turn your Polaris generator on at least once every three months and allow it to run for about 30 minutes. This way, you can ensure that your electric starter is working and will function properly when needed.
Keep Oil and Filters
Don't run out of oil and filters. You'll want to keep these items plentiful so that you'll have everything that you need for your generator once you're ready to use it. So, be sure to keep a stocked supply on hand.
Pick the Appropriate Generator
A generator can be a lifesaver for you and your family. Therefore, it's necessary to do your history when you're on the hunt for the perfect one. You'll want to pick the generator that adequately meets your needs. Consider what you'll be using it for. How much power is required? Then, you can best decide which generator can best tackle the intended job for you.
If you are looking for something a little light and compact, the Polaris Power P1000i might be the perfect fit. This small generator is great for powering small electronics like TVs and laptops.
For a mid-sized generator, consider the Polaris Power P2000i. This model weighs about 53.3, and it's amazingly fuel efficient. In fact, 1 gallon of gas allows it to run for about 10 hours!
Do you need even more power? Consider the Polaris Power P3000i. This robust generator can tackle just about whatever you throw at it. Plus, it can run for over 21 hours! Transport the heavy-duty Polaris Power P3000i with ease using its rugged handles and locking wheels. It's capable of handling whatever you need.
Head over to Bama Buggies to discover the Polaris Generator that's just right for you. Simply inform our knowledgeable professionals of what you need and allow us to find the perfect fit. We look forward to assisting you with your purchase.