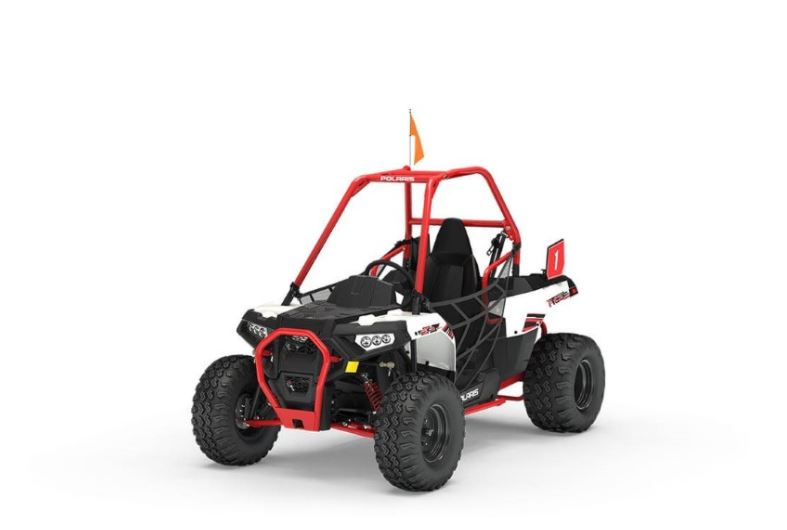 Have you got your eye out for the Polaris vehicle? If so, be sure to consider the 2018 Polaris ACE. This stylish buggy has everything that you need for a driving experience to remember. Discover more about the All-New Polaris below.
2018 Polaris ACE
So, what's so special about the 2018 Polaris ACE? Well, for starters, this vehicle is the "industry's first single-seat youth model". That's right – this buggy is the first of its kind and it takes each drive to the next level. It has been designed to provide youth age 10 and up with the opportunity to practice their driving skills, with adult supervision of course. This buggy boasts a safe drive like non other.
Any person who enjoys a good ride in a quality vehicle will definitely love this new Polaris.
Polaris ACE Features
There are various features offered on the All-New Polaris ACE. Some of the main focal points of this vehicle's features include Power, Suspension, and Adjustability. Here's how these features affect the driving experience once you step inside of this buggy:
Power
Check out this vehicle's Electronic Fuel Injected 149CC Engine. It easily delivers consistent starting, an exceptional throttle response, and top-level idle quality. Plus, driving this vehicle is always lots of fun! When you take a seat inside, you'll notice standard features including automotive style controls and electric start. Therefore, young drivers can take on nearby trails with ease.
Suspension
You can travel for extended periods of time in the 2018 Polaris ACE with long-travel front and rear suspension. No matter what bumps you may face along the trail or while in the yard, this buggy will take them on smoothly with its 5-inch suspension in front and 6-inch suspension in the back. Additionally, you'll notice a full 9-inch ground clearance as well as navigation ability for off-road obstacles.
Adjustability
Enjoy adjustable speed limiting and ergonomics on the road. The Polaris ACE features tilt steering, comfortable bucket seats, and ample seat sliding adjustability for perfect positioning. Additionally, parents can be even more hands-on with the 4-Mode electronic speed limiting. This feature provides the ability to adjust and control the vehicle's speed based on the potential driver's skill level.
The options for speed include 10 mph, 15 mph, 22 mph, and 29 mph.
Visit Bama Buggies
Are you ready to purchase a high-quality 2018 Polaris ACE? The professionals here at Bama Buggies are here to help. Stop by our Tuscaloosa buggy dealer and get one of your own, today!