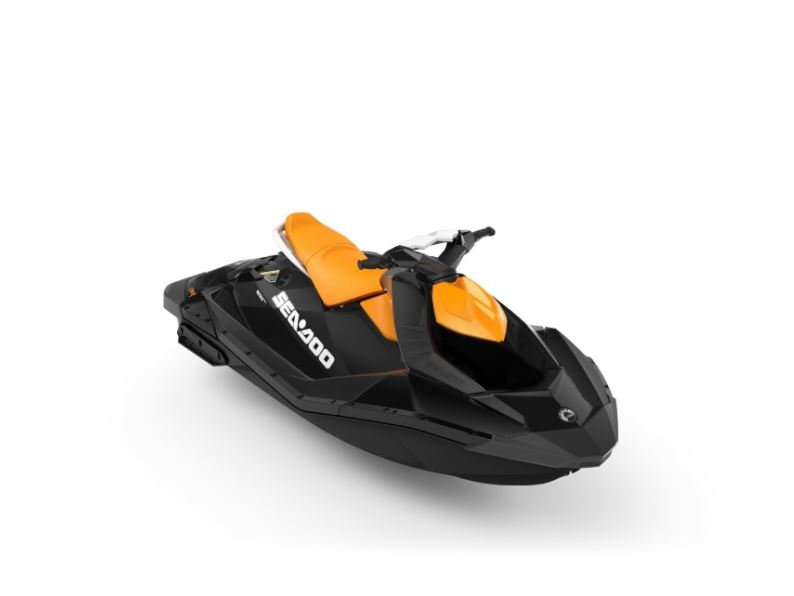 Are you making plans to hit the water this summer? If so, we've got the perfect vehicle for you. Consider the 2018 Sea-Doo SPARK for your transportation while on your next water adventure. This vehicle will help you to glide along the ocean waves in style.
2018 Sea-Doo SPARK
If you're on the hunt for an affordable water vehicle, the Sea-Doo SPARK is definitely an exceptional choice. This watercraft is playful, easy to operate, and easy to transport. Make your family's dreams come true this summer with a high-quality vehicle that can drive you around in style. It is available with configurations for two or three people, so multiple passengers can cruise along on one vehicle, increasing the fun!
2018 Sea-Doo SPARK Power
This watercraft is packed with power. Check out the two engine options that are available for this vehicle. One is the Rotax 900 ACE, the most fuel-efficient engine that's on the market. This engine uses 1.94 gallons of fuel per hour. The second is the Rotax 900 HO ACE. This engine accelerates more quickly and makes use of 2.4 gallons per hour. Both of these engines are lightweight and compact, and it offers the ability to accelerate immediately. Just hit the gas and get ready to ride.
If you'd like to go even faster, consider Intelligent Throttle Control. ITC allows you to accelerate smoothly and with more speed utilizing Sport mode. Purchase the SPARK with a Rotax 900 HO ACE engine to take advantage of ITC. Additionally, you can obtain fast acceleration and smooth travel with the Touring mode, an option that's available on all SPARK models.
Customization and Convenience
The 2018 Sea-Doo SPARK has Polytec material within its high-quality interior. This material is innovative and impact resistant, which reduces the vehicle's weight. Therefore, it delivers up to its peak performance rate with ease! Plus, the SPARK features scratch resistant color-in molding! So, you can feel confident that your watercraft's aesthetic appeal will last for years to come.
Speaking of aesthetic appeal, consider taking advantage of the Attitude Graphic Kit. This customization tool allows you to add a special, unique touch to your Sea-Doo SPARK. This way, your distinctive vehicle will turn heads each time you hit the water!
Are you looking for even more convenience? Take charge with the available IBR and Convenience Package. This addition allows extra control with an exclusive Intelligent Intelligent Brake and Reverse system. Feel free to add a Front Storage Bin Kit to this vehicle so that you can carry treasured personal items along while taking your water ride. The anti-theft key adds extra security, so you can have fun and enjoy your trip stress-free!
Visit Bama Buggies
By now, you're probably ready to head out to the water. Don't go without the All-New Sea-Doo SPARK on your side. Come and see us here at Bama Buggies in Tuscaloosa, AL to purchase the perfect SPARK that you need to add an extra spark to your next adventure. We look forward to assisting you with getting into this vehicle, today.