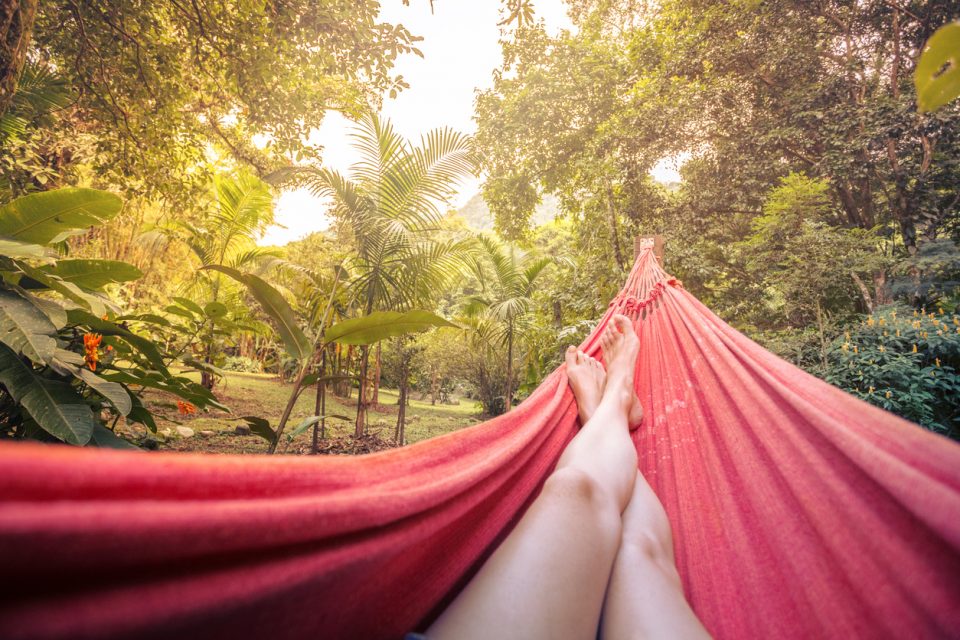 Walking around Tuscaloosa can get tiring. Sometimes, you want to relax a little bit before you get on your feet again. You can do just that by ENOing. An ENO is a hammock that you can carry in a bag. When you are ready to chill for a bit, you just need to strap it to two trees, hop in, and relax. Although ENOing has been banned from the University of Alabama campus in an effort to protect the trees, there are other places in and around Tuscaloosa you can go.
The Riverwalk
If you want to stay close to campus, hit up the Tuscaloosa Riverwalk. This is probably the most popular spot for ENOing in the Tuscaloosa area. Students tend to converge on the Riverwalk with their ENOs, and it's normal to see lots of people hanging out in hammocks around here. Don't worry about the crowd, though. It's still really relaxing. Everyone just kind of chills out, so you won't feel disturbed if you go here. Plus, you can relax at one of the benches or gazebos after you get done in your ENO.
Lake Lurleen State Park
Lake Lurleen State Park is becoming a favorite for people into ENOing. The state park is packed with trees, so finding two the right distance apart is a breeze. Plus, you can't beat the atmosphere here. It's so peaceful and the scenery is unbelievable. Just be sure to set aside some time to enjoy other activities. Fishing, hiking, and mountain biking are all popular at this state park.
You might also like: Try These Homemade Protein Bars For Your Next Adventure
Lake Nicol
Lake Nicol is another popular spot for going ENOing in the Tuscaloosa area. It's just around 25 miles from Tuscaloosa, and it has lots of spots to enjoy ENOing. It has more than just that, though. There are 20-foot cliffs all around the lake, making it a popular spot for cliff diving. If you want some extra adventure when going ENOing, you can't beat Lake Nicol.
You will feel so relaxed after spending the day ENOing. That means you'll be ready for an adventure. First, you need a recreational vehicle. With everything from ATVs to Sea-Doos, Bama Buggies in Tuscaloosa, Alabama, has you covered on that front. Stop by and pick up a fun recreational vehicle. Then, you will be ready to have an adrenaline rush after spending the day on your ENO. That way, you can enjoy the best of both worlds. You'll get some relaxation in, followed by some adrenaline-pumping.