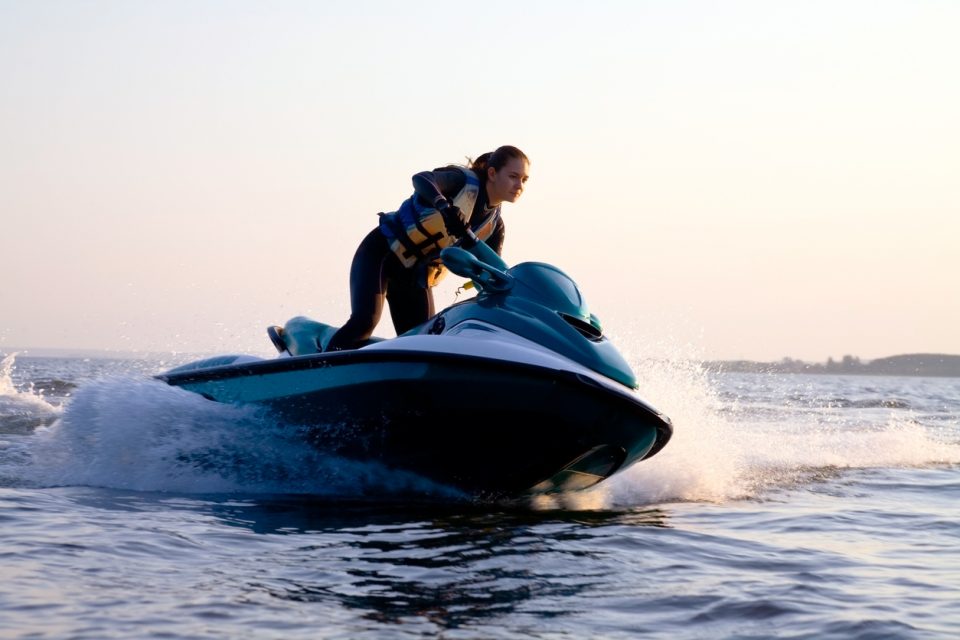 With the sweltering hot weather, there's no denying that summer is full-swing, and for many, that means weekends spent at the lake. Of course, while some people enjoy a more relaxing lake retreat, some of us want a little more adventure packed in, putting watersports at the top of our weekend to-do list. One of the best ways to add some excitement to your next lake trip is by getting your very own Sea-Doo that's as ready as you are to hit the water and have some fun.
Why You Should Go with the 2018 Sea-Doo Spark
The 2018 Sea-Doo Spark is not only recognized as one of the most affordable models on the market but also as one of the most fun. While it's easy to ride, you don't have to be a Sea-Doo professional to learn how to operate and drive this model, making it perfect for many of your friends and family members as well. Plus, with its low price-point, you don't have to save up for years and years in order to live out your Sea-Doo fantasies, especially since you're able to tow one of these with a small car.
Those aren't the only benefits of going with the Sea-Doo Spark though. You can configure your Sea-Doo to fit up to two or three passengers, allowing you to take your friends for an exciting ride. And trust us, with the Rotax 900 ACE engine, you'll get more horsepower and faster acceleration while using one of the most fuel-efficient engines on the market today.
Choose to add more onto your Sea-Doo Spark with the IBR and Convenience Plus Package. This package gives you the Sea-Doo exclusive Brake and Reverse system that provides you with an incredible amount of control. You can also add the Front Storage Bin Kit so you can bring your personal belongings along with you for the ride, along with the additional security of the anti-theft key.
You might also like: Take A Trip To Lake Lurleen State Park
Find Your Sea-Doo Spark at Bama Buggies Today
With Labor Day weekend not far off, now is the perfect time to find your Sea-Doo! With our great Sea-Doo selection, we can help you find the perfect model to fit all your lake-loving needs. Don't wait and visit us at our convenient location in Tuscaloosa today. Our friendly and knowledgeable staff is here and ready to serve you!
Visit Bama Buggies in Tuscaloosa, AL, today and let our friendly team help you find the Sea-Doo of your dreams! We're convenient for lake-lovers all around Tuscaloosa and Birmingham, AL!