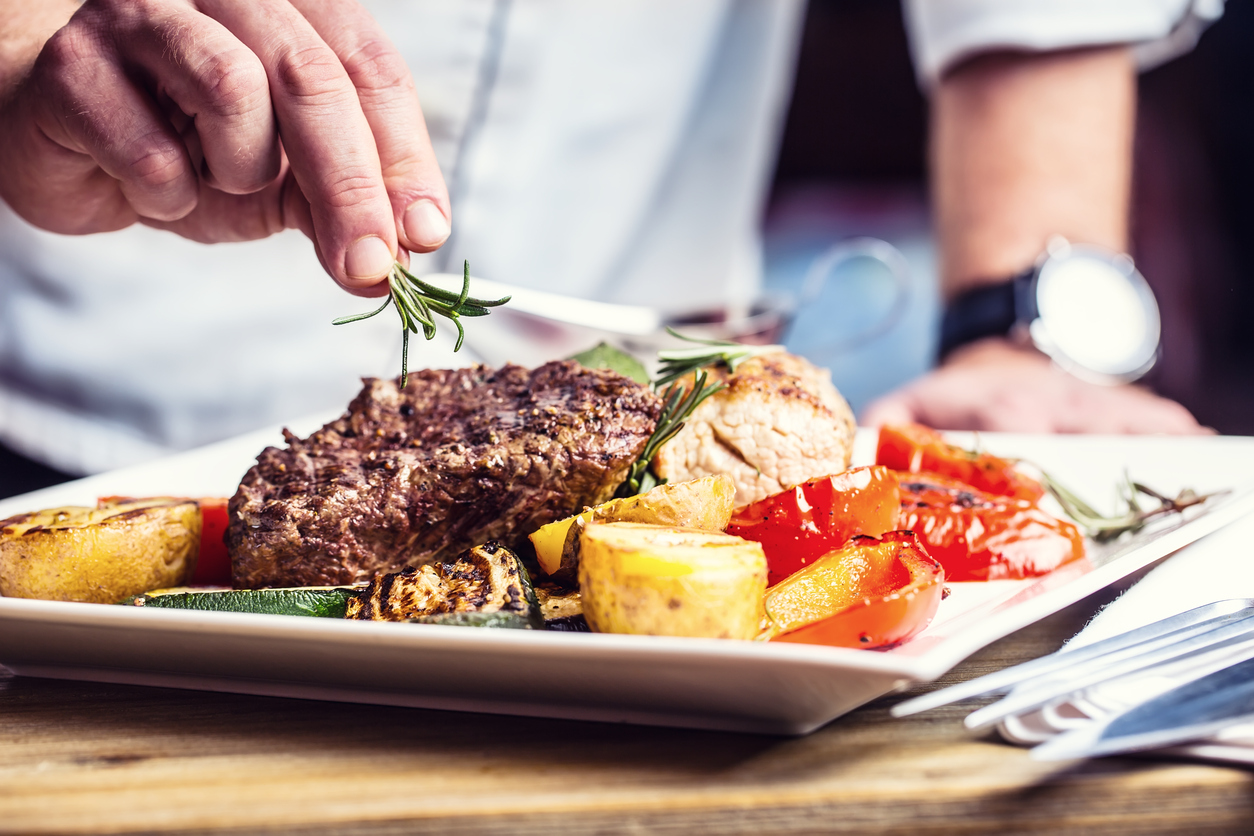 Sometimes, when you're headed out on the town for dinner, the old standbys won't cut it. And with so many great restaurants to choose from in the Tuscaloosa area, there are almost limitless options to satisfy your palate. The dining scene in T-Town is bursting with eateries that are anything but boring. Here are a few of our favorite fine restaurants that just might become yours, too.
Evangeline's
If you're looking for an upscale dining experience complete with white tablecloths, a refined atmosphere, and many fine menu offerings, Evangeline's fits the bill. This seafood-centric restaurant is located at 1653 McFarland Boulevard in Tuscaloosa and is serving up delicious entrées, specialty salads, and luncheon dishes featuring local produce and fresh seafood. Try the Parmesan-Encrusted Farm-Raised Catfish, the Chicken Alla Vodka, or the Filet Mignon Au Poivre – you can't go wrong at Evangeline's.
R. Davidson Chop House
Another fine dining option is located in the heart of Tuscaloosa, at 2330 4th Street. R. Davidson Chop House is a warm and inviting restaurant featuring full lunch, dinner, and brunch menus and a list of delicious house-made cocktails. Menu favorites include Pan Seared Crab Cakes, Prosciutto Wrapped Chicken Roulade, Pan Seared Duck Breast, and – of course – delectable grilled-to-order steaks with a bevy of accompaniments.
DePalma's Italian Cafe
Located at 2300 University Boulevard, DePalma's is the go-to destination for authentic and delectable Italian cuisine. Antipasti, calzones, fresh pasta dishes, pizzas, and more will satisfy even the most discriminating palate. DePalma's offers quality food in a comfortable setting that you'll return to again and again.
Bama Buggies
If your appetite for thrills is as sharp as your appetite for great food, then you need to check out what's in store at Bama Buggies. We are Central Alabama's premier dealer of ATVs, UTVs, scooters, personal watercraft, golf carts, and other recreational vehicles. We have a fantastic selection of all the best brands, and amazing special offers to go along with them. Stop by Bama Buggies and let our powersports experts help you find the right vehicle to get you off-roading in style.