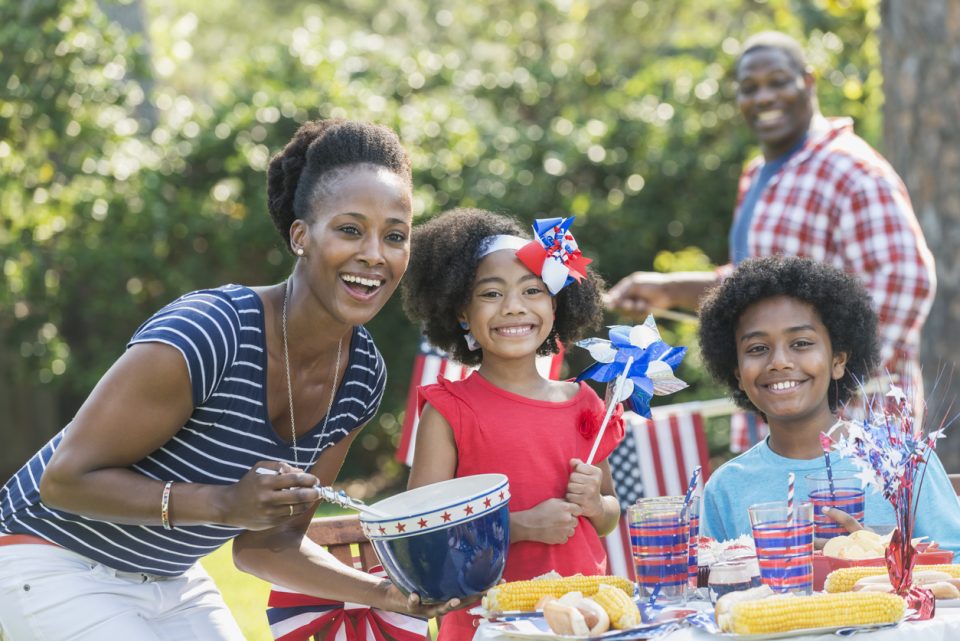 Memorial Day is coming up, and many Americans will spend the sunny afternoon outside for a home-cooked meal with family and friends. While you may have a tried-and-true burger, hot dog, or BBQ dish that's ready to go on the grill, why not switch things up with this year's sides? It's easy to pop open a bag of chips or throw together a salad on the fly, but your guests would surely be delighted by these three easy-to-cook recipes.
Grilled Jalapeño-Lime Corn on the Cob
The heat and flavor of the Southwest will complement even the heartiest meats you may have over the fire. You'll want the grill coated with cooking spray and cranked to medium-high heat before you lay out the corn. Close the grill and let them cook for 15 mins. While they're grilling, you may want to check on them every now and then. You can also start mixing butter, garlic, cilantro, and lime juice in a bowl for a rich, smooth coating. Remover to wear gloves when cutting a seeding the jalapeños. Here's the original recipe.
Baked Macaroni and Cheese
This classic preparation will make you wonder why we ever started using that powdered cheese variety in the first place. You'll need to heat your oven to 400 degrees while heating up two cups of milk in the microwave for one minute and a half.
In a large pan, melt two tablespoons of butter over medium-low heat, and whisk in 2 tablespoons of flour. It should be consistent with one full minute of steady whisking. When the milk is heated, slowly mix it in and keep whisking for five more minutes. Add one cup of shredded cheddar, plus salt and pepper to taste.
Mix in whatever pasta you prefer, but a solid shape like elbow macaroni works best to grab the cheesy sauce. Lightly coat a two-quart baking dish and pour in the entire mixture. You can then coat the top with more shredded cheese that will bake into a bubbly crust. Pop the whole thing into the pre-heated oven for 20 mins. Get the details from the original recipe.
Grilled Blue Cheese and Bacon Potato Salad
While your grill is preheating to medium-high heat, prep your potatoes by laying them out in a long piece of sturdy tin foil. Lightly coat them with olive oil and season to taste. Fold over the foil sides to wrap them up, and make sure the foil casing is sealed. When its properly closed, put the foil bundle on the grill for 15 minutes on each side. Use tongs to open the foil and let everything cool down for five minutes or so.
In a bowl, mix parsley, sugar, Dijon mustard, mayonnaise, white balsamic vinegar, blue cheese, bacon, and onion with the potatoes. Check out the whole recipe with ingredient details.
You might also like: Have Some Seafood in Tuscaloosa
Bama Buggies
If you want to have some outdoor fun over the long holiday weekend, we'd love to help! Here at Bama Buggies, we a wide variety of new ATVs, golf carts, and utility vehicles, and watercraft for all your outdoor adventures. We're conveniently located here in Tuscaloosa, and we are always happy to serve outdoor adventurers from all across Alabama.