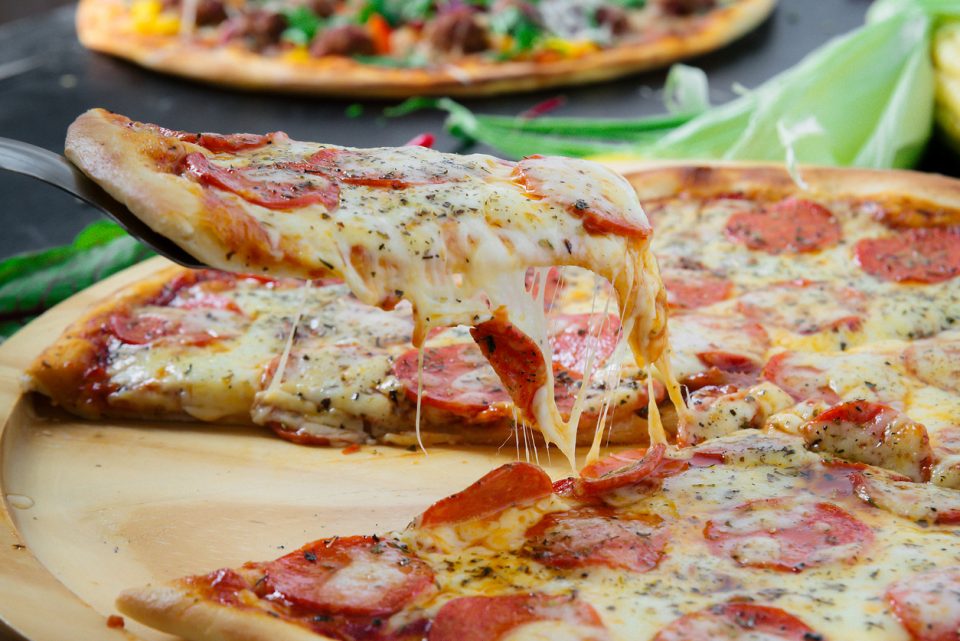 Nothing hits the spot like a slice of hot, cheesy pizza, and here in Tuscaloosa, we have some great options when it's time to chow down. If delivery isn't cutting it, check out these three irresistible pizza purveyors.
BROADWAY PIZZERIA
At Broadway Pizzeria, you can enjoy a variety of wood-fired pizzas, as well as stuffed calzones, hoagies, pasta, and wings. The restaurant was founded by two locals who had previously worked for a national pizza chain, and realized that there was room for more in their own community. After the two friends visited New York and tasted the city's classic slices, they came home to start their own business with an authentic wood-burning oven. Now they bake favorites like the Manhattan with pepperoni, Italian sausage, ham, green peppers, mushrooms, and red onion on mozzarella and provolone. True to their Southern surroundings, they also serve a savory barbeque chicken pizza. The restaurant is located at 2880 Rice Mine Road NE, Tuscaloosa, Alabama 35406.
DEPALMA'S ITALIAN CAFÉ
Made fresh by hand daily, the offerings at DePalma's Italian Café include mouthwatering pizzas with rich, flavorful cheeses, plus a range of other dishes like lasagna, pasta, fish, calzones, and more. When you visit, the chalkboard sign outside the door will list the day's special offerings which, depending on the season, may be black pepper ravioli, tomato basil snapper, or any other Italian-inspired fare. Try to save room for dessert, because this Italian restaurant is renowned for its delicious white chocolate bread pudding. DePalma's is located at 2300 University Boulevard, Tuscaloosa, Alabama 35401.
MELLOW MUSHROOM
Tuscaloosa's Mellow Mushroom can be found on 557 20th Avenue. While you're always welcome to sit down and pass the time with family and friends, you can also order your dinner online to expedite the experience. They even offer catering if you need a serious amount of pie. If you want something spicy, check out the Pacific Rim Pizza with its jalapeños. The House Special has something for everyone, with an entire Italian kitchen's worth of ingredients. True carnivores may consider the Mighty Meaty, with ground beef, sausage, pepperoni, and bacon. Every pizza on the menu may be baked with a gluten-free crust if requested.
You might also like: Have Some Seafood In Tuscaloosa
BAMA BUGGIES
If you've got a craving for adventure, come see how we can help at Bama Buggies, here at 2502 Skyland Blvd E Tuscaloosa, AL 35405. Our shop is conveniently located just a quick trip away from Moundville, Birmingham, Montgomery, and our team is happy to help drivers from all across the state. We have an eclectic lineup of various recreational vehicles, including personal watercraft and ATVs. We're looking forward to seeing you soon.