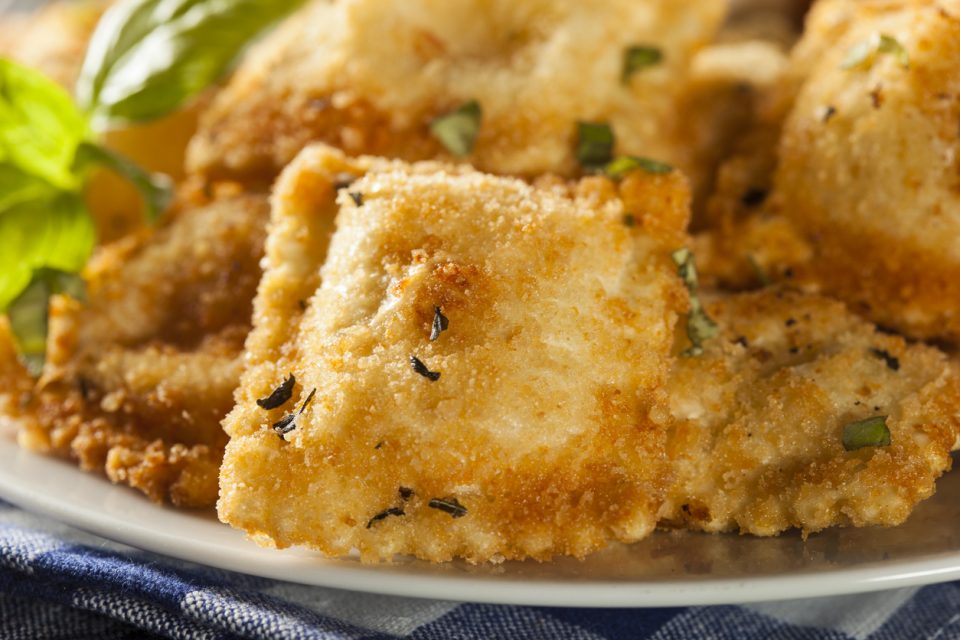 Fall is here and the air is crisp! The leaves are beginning to change, which means fall-lovers are (no pun intended) falling in love with everything this season has to offer. From pumpkin carvings to cool nights outdoors enjoying a bonfire with friends, it's the perfect time of year. For many, the cold weather is undesirable – even the slightest cool breeze that the fall may bring. This makes many people decide to stay indoors instead of venture outside. That's quite okay! In fact, snuggling up with a blanket and your pet sounds like a great time too! While you're spending time indoors, why not try your hand at something new and consider cooking a seasonal dish that will keep you warm? Keep reading to learn more about seasonal comfort foods!
Toasted Ravioli
Comfort foods come in all shapes and sizes. Ravioli is a traditional favorite – and we're not talking about the kind of ravioli that comes in a can. Nope, we're talking about toasted ravioli. You'll need the following ingredients:
2 large eggs
Kosher salt
½ cup milk
1 cup Italian bread crumbs
Freshly ground black pepper
¼ cup freshly grated parmesan cheese
1 lb. frozen ravioli
Marinara, warmed
Marinara sauce
Vegetable oil
Making toasted ravioli is extremely easy. First of all, find a baking sheet and line it with paper. Whisk eggs and milk together in one bowl and combine bread crumbs and parmesan in another bowl. Season with salt and pepper. Next, you'll want to dip the ravioli, one at a time, in the egg mixture and then in the bread crumbs. Press down in order to coat the ravioli. Place them on the baking sheet and freeze until solid. This usually lasts 30 minutes. Then, use a large pot over medium heat to drop the ravioli in and fry! Simply cook thoroughly for 3-4 minutes. After this is finished, place them on a dish and sprinkle with more parmesan!
You might also like: Pick A Pumpkin At Tuscaloosa Barnyard
Acorn Squash
Acorn Squash is definitely a fall dish you'll love. It's not only easy to cook, but it's also delicious too! First, you'll need the following ingredients:
¼ teaspoon cinnamon
2 tablespoon butter
1 acorn squash, cut in half with the seeds removed
Kosher salt
1 tablespoon packed brown sugar
Now that you have all of the ingredients you need, let's get started. You'll want to cut the squash in half and then use a spoon to scrape out the seeds. Next, you can pour a bit of olive oil and sprinkle some salt or pepper on the squash. If you'd like to take a sweeter approach, apply softened butter and then sprinkle brown sugar and cinnamon on it! All that's left to do is simply place the squash on a large baking sheet and heat at 400 degrees for about an hour. Be sure your fork can easily pierce the squash.
These are just two great examples of some seasonal cooking you can enjoy this fall!