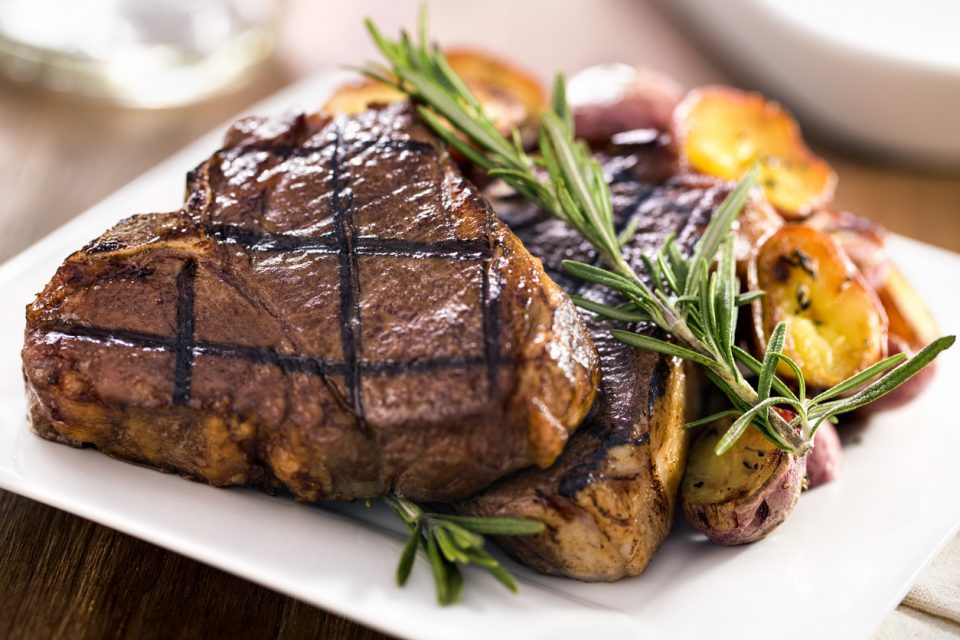 If you're in the mood for a really good steak, not just any eatery will do. Fortunately, Tuscaloosa is home to some fantastic steakhouses where you can satisfy your craving for your favorite cut, carefully cooked to order for a juicy and mouthwatering meal. Read on to learn more about some of the best steakhouses in T-Town.
R. Davidson Chophouse
"Possibly one of the best steaks I've ever eaten," raves one review of R. Davidson Chophouse. This upscale restaurant is located at 2330 4th Street, and it's a popular place for romantic date nights and special occasions. And while the food is classy and refined, the atmosphere is comfortable, not stuffy. The menu features a lot of great items, but if you're here for the steak, you won't have a moment's regret. Filet Mignon, New York Strip, Cowboy Ribeye, and Delmonico are all great choices. You can embellish them with blue cheese, caramelized onions, hollandaise, or mushroom demi-glace, but these steaks stand up quite well on their own.
Nick's Original Filet House
Better known to locals as "Nick's in the Sticks," this unassuming local favorite is a great place to go for a really good steak at a really good price. The menu is small but the steaks – filet, ribeye, and T-bone – are huge on flavor and quality. In fact, many first-timers are surprised by the caliber of the food at this laid-back little spot. But it's definitely a happy surprise. One reviewer writes: "If you come to Tuscaloosa, you must try the best filet in the country for $13! As good as many steakhouses charging double or triple." Nick's is located at 4018 Culver Road.
River
Located on the banks of the Black Warrior, Tuscaloosa's River is a must-try restaurant with steaks that will surely make their way to the top of your list of favorites. The lovely setting underscores the tantalizing menu offerings. Opt for the Black Angus Filet or the Black Angus Ribeye, both tender, juicy, cooked to perfection, and served with tantalizing sides like Potatoes Gratin and Country Spoon Bread. Find River at 1650 Jack Warner Parkway, Unit 1005, on the beautiful Tuscaloosa Riverwalk.
You might also like: Have Some Seafood In Tuscaloosa
Serving Up Savings at Bama Buggies
Just as plentiful as Tuscaloosa's great steakhouses are its opportunities for outdoor recreation. If you're looking to take advantage of some of the area's best pursuits, you'll want to make sure you've got the right vehicle to fuel any adventure. That's where Bama Buggies comes in. We are your Central Alabama source for amazing deals on ATVs, UTVs, personal watercraft, and more. Stop by today and see what we have in store!