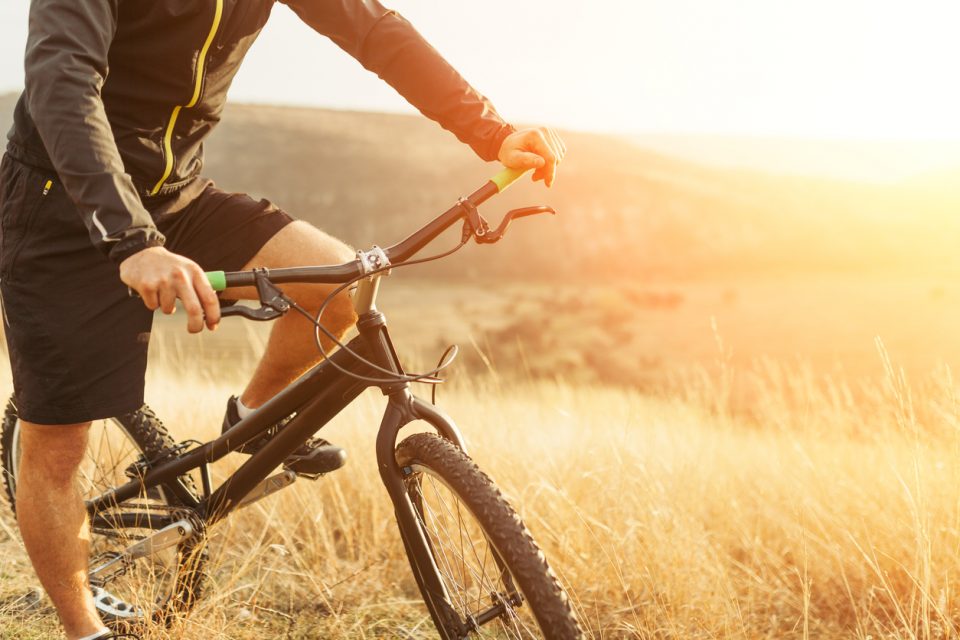 The Tuscaloosa, AL region is blessed with a wealth of great areas to go mountain biking.  Whether it's a ride through pine-scented evergreens or a journey past historical landmarks, you'll definitely find a suitable riding spot close by.
Lake Lurleen State Park
Lake Lurleen State Park sports 22 miles of miles of trail at one of the most picturesque state parks in the area. The park's main loop around the lake is suitable for more experienced riders while there are other trails available for riders of other skill levels.
All trails are well maintained, but the ones located on the farthest side of the lake are remote and don't provide great cell phone coverage. An especially popular trail at Lake Lurleen State Park is the Ridge Trail. It is located in close proximity to the main trail and spans 4.5 miles. It's perfect if you're looking for a quick ride with the kids during your trip to the park.
Hurricane Creek Park
Hurricane Creek Park may not be as well-known as other Tuscaloosa area mountain biking destinations, but those who have visited it appreciate its scenic and well-maintained mountain biking trails.
The 4.3-mile trail system features pine-scented evergreens and scrub oak trees to enjoy while mountain biking. For beginners, the north and south trail loops are highly recommended as they feature no steep climbs or treacherous terrain.
The trailhead entrance and APCO portions of the trail are better suited to more advanced riders.
Munny Sokol Park
If you're looking for the closest mountain biking destination to downtown Tuscaloosa, consider a trip to Munny Sokol Park. This park is known as the "family mountain biking" spot and sports trails suitable for riders of all ages and skill levels.
Munny Sokol Park is well-maintained and monitored by Park Rangers, so you can feel safe and secure while enjoying a ride at this destination.
Tannehill Ironworks Historical State Park
You'll find all kinds of historical scenery and landmarks on your mountain bike ride when you visit Tannehill Ironworks Historical State Park. The park's trails include the Slave Quarters Trail, the Old Iron Haul Road, the Furnace Trail, Grist Mill Trail, and Tram Track.
Lake Nicol
Lake Nicol is a haven for more experienced mountain bikers in the Tuscaloosa area. The mountain biking trails are numerous, but not well mapped out and offer a unique challenge for riders. This is one mountain biking destination where you definitely need to come equipped with a true spirit of adventure!
You might also like: LET'S GET BRUNCH
Bama Buggies
While we don't carry mountain bikes, Bama Buggies is your best source for high-quality ATVs, UTVs, and personal watercraft. We stock both new and pre-owned models, plus offer service/maintenance at our Tuscaloosa, AL Polaris and Seadoo dealership.