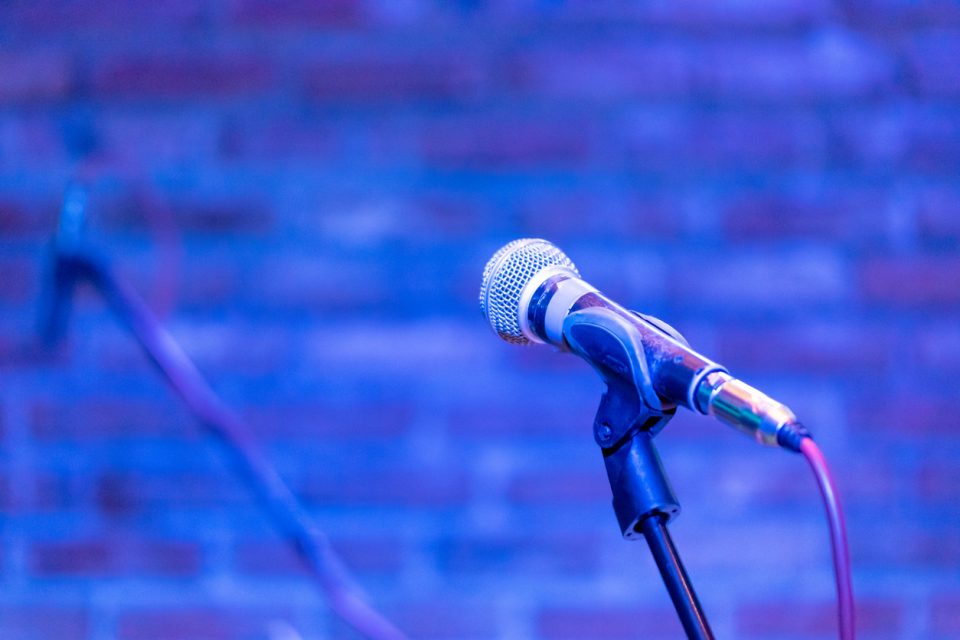 If you're looking for an evening of live entertainment and uncontrollable laughter, then you're going to want to be at the Tuscaloosa Amphitheater on Thursday, May 9th when the great Jim Gaffigan takes the stage. Presented by the Coca-Cola Concert Series, this comedy event begins at 7:30 pm and marks the latest stop on Gaffigan's Quality Time Tour.
With a career spanning over two decades, Gaffigan's deadpan style and self-deprecating wit have made him one of the most recognizable names in comedy today. From sarcastic observations about hot pockets to the pride and pain of parenting, Gaffigan manages to find heart and humor in the more banal aspects of life. You may know him from his popular stand up specials, such as his 2006 hit Beyond the Pale or the Grammy-nominated Mr. Universe. Most recently, he released Noble Ape (2018), which currently holds a 100% rating on Rotton Tomatoes.
Aside from his undeniable hilarity, Gaffigan is widely regarded as a clean, everyman comic. While some of his jokes may carry the occasional off-color tint, he generally (and purposefully) avoids cursing and vulgarity in his routines – making his events something the whole family can enjoy! Tickets for this event are available online and start at $40. Doors open at 6 PM.
Upcoming Events At Tuscaloosa Amphitheater
If you can't make it out to see Jim Gaffigan, the Coca Cola Concert Series has some other awesome events scheduled through the summer.
May 10th – Lynyrd Skynyrd.
May 24th – Kenny Chesney
June 30th – Robb Thomas, Abby Anderson
August 9th – Dierks Bentley
August 16th – Little Big Town, Midland
August 17th – Kidz Bop World Tour
August 22nd – Pentatonix, Rachel Platten
Visit the Tuscaloosa Amphitheater website to purchase tickets and get information on all upcoming events, as well as details about the venue.
You might also like: Head Off The Beaten Path In A Polaris RZR
Bama Buggies
While we love a good laugh at Bama Buggies, our unmatched selection of recreational vehicles and every day low prices are nothing to joke about. We've got an impressive line up of ATV's, UTV's, watersport vehicles, golf carts, and motorcycles from top brands like Polaris, Sea-Doo, EZ-Go, and Slingshot. So whether you're looking to amplify your next visit to the lake, enhance your next hunting trip, or just cruise around the green, Bama Buggies has something in stock for you. We offer flexible financing options to fit virtually any budget, along with monthly blow out deals on different models. We also have a large inventory of used and marked-down vehicles at great low prices. And if you're sitting on the fence, you can even schedule a test ride and experience our vehicles first hand. Come see us at 2502 Skyland Blvd and let our expert staff take care of you today.