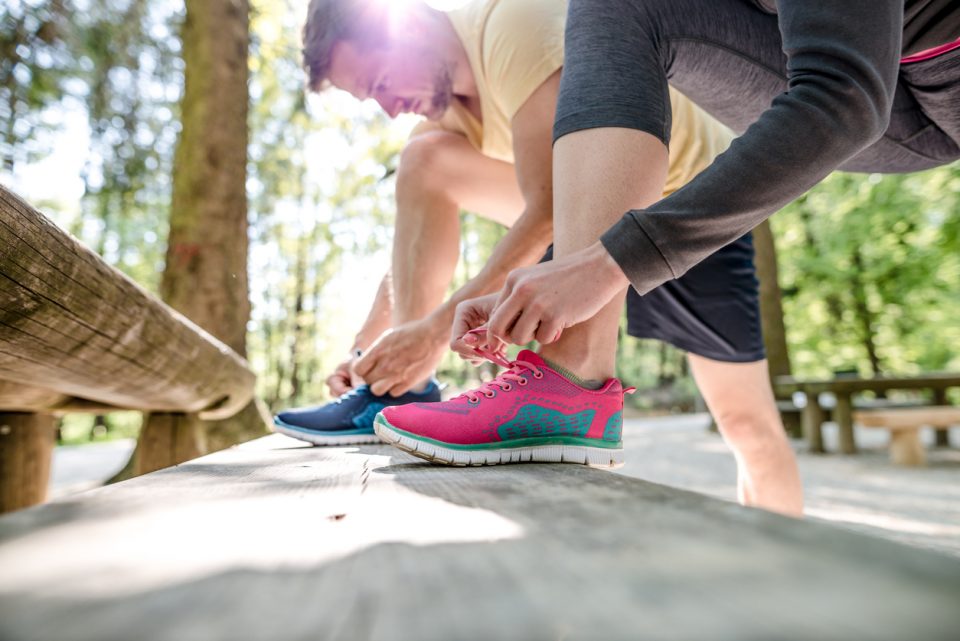 Tie up your running shoes and raid the closet for your finest logo t-shirt, because real-life heroes will race for the Real Hero Run on May 11. Join other runners for this jaunt through the park to support a good cause. All proceeds from the Real Hero Run will go to the Brayden House, which supports the displaced families of babies in the Tuscaloosa and Northport DCH NICU. The service provides housing and nourishment when it's needed most.
WHEN AND WHERE
The run will be held at Bobby Cardinal Park, with racers arriving at the park at 7:30 a.m. on Saturday, May 11. The race starts at 8 a.m., and will wrap by 10 a.m. Bobby Cardinal Park is located at 7325 Robert Cardinal Airport Road, Tuscaloosa, Alabama 35401.
PREPARATIONS
You'll need a race packet to run on Saturday, and you can pick yours up at Wagner's RunWalk in Midtown Village on Friday, May 10. They will be available from 5 p.m. to 7 p.m. When you register, you'll also get to select the size for a free t-shirt to pick up with the packet. Tickets are $25 per person.
BE A HERO
If the box office is any indication, super heroes are more popular now than they have been in years. That means you might just have the perfect attire for this occasion. Participants are encouraged to sport their favorite superhero t-shirt for the race. Whether it's the classic Batman logo, the Superman "S," or the whole Avengers assembly in action, here's your chance to show off your Marvel/DC affiliation for a good cause. There will be a raffle after the race, so stick around to see what you might take home. The raffle is open to anyone who participated in the run.
You might also like: Go Hiking at Lake Nicol
BAMA BUGGIES
Here at Bama Buggies, we offer a broad inventory of new ATVs, utility vehicles, and golf carts for all your terrestrial adventuring, plus a collection of personal watercraft for aquatic amusement. We're conveniently located right here in Tuscaloosa, and we are ready to serve outdoor enthusiasts from Birmingham, Montgomery, and all of Alabama, from the Gulf Coast to the rolling foothills. Whether you want to venture off the beaten path on an ATV, glide over the waves on a Sea-Doo, or get some work done with a sturdy utility vehicle, we now you'll find just what you're looking for. Come visit us today!