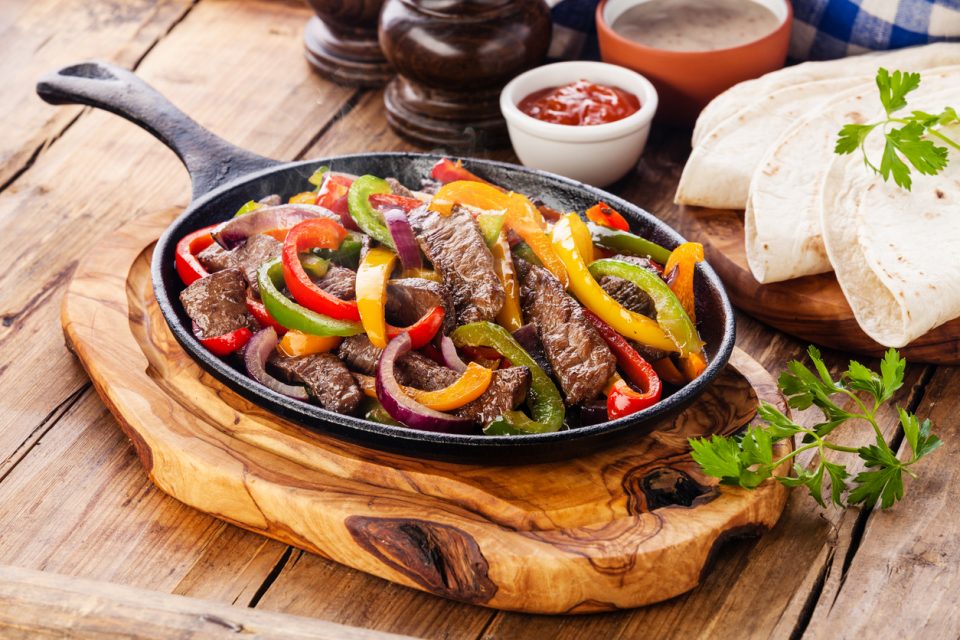 You might not realize it, but Sunday, August 18 is National Fajita Day. If you're a fan of Mexican food, this is your day to celebrate! For those of you who live in the Tuscaloosa, AL area, you're surrounded by a large variety of Mexican restaurants. So, in order to help you decide which restaurants to visit during National Fajita Day, we've taken a look at some of the local favorites below. Keep reading to learn more!
LosTarascos Mexican Restaurant
At LosTarascos Mexican Restaurant, you'll find many different options when it comes to fajitas. For instance, they offer chicken fajitas, steak fajitas, combo fajitas, shrimp fajitas, and more. On top of that, you'll find authentic Mexican food ranging from enchiladas to burritos and everything in-between. If you're a vegetarian, that's no problem. LosTarascos Mexican Restaurant provides several vegetarian options for you as well. Some of the favorite dishes offered at the restaurant include steak Tarasco, steak asado, carne asada, pulled pork sandwich, chimichanga, shrimp chimichanga, and so much more. Don't miss out on amazing dishes offered at LosTarascos Mexican Restaurant located at 110 Skyland Boulevard in Tuscaloosa!
Pastor's Kitchen Mexican Food
You can bring the entire family to Pastor's Kitchen Mexican Food! This Mexican restaurant is located in Northport, AL and is family-friendly. Looking for a quick meal? You can even order online! Pastor's Kitchen Mexican Food also has a Taco Truck that drives around the Northport area. Perhaps you want to serve your employees lunch one day? Maybe you're holding a family reunion? Whatever the case may be, Pastor's Kitchen Mexican Restaurant is a great choice. With Pastor's famous dip, your taste buds are certain to thank you. Some of the delicious food options you can choose from include tamale plates, grilled shrimp salad, a variety of fajitas, unique tacos, and even a cheeseburger! Be sure to check out this family-friendly restaurant.
You might also like: Three Places Near Tuscaloosa To Enjoy The Outdoors
Chuy's Tuscaloosa
At 1320 McFarland Blvd. East, Tuscaloosa, AL 35404, you'll find Chuy's Tuscaloosa. A hot spot among locals, Chuy's is a great place to visit. With a fun and inviting atmosphere, you'll have an amazing experience enjoying all that Chuy's has to offer. From fajitas to burritos, you'll find authentic Mexican dishes that all of your friends will love. They also offer house specialties such as oven-roasted chicken and cheese chile, seasoned ground sirloin, a steak burrito, chicken flautas, and much more. Looking for a few desserts to enjoy as well? That's no problem. Chuy's Tuscaloosa has tres leches, flan, and sopapillas for all to taste.
As you can see, there are great Mexican restaurant options for you to visit on National Fajita Day! Make some memories with your friends and family and plan a day to visit your favorite local spot.