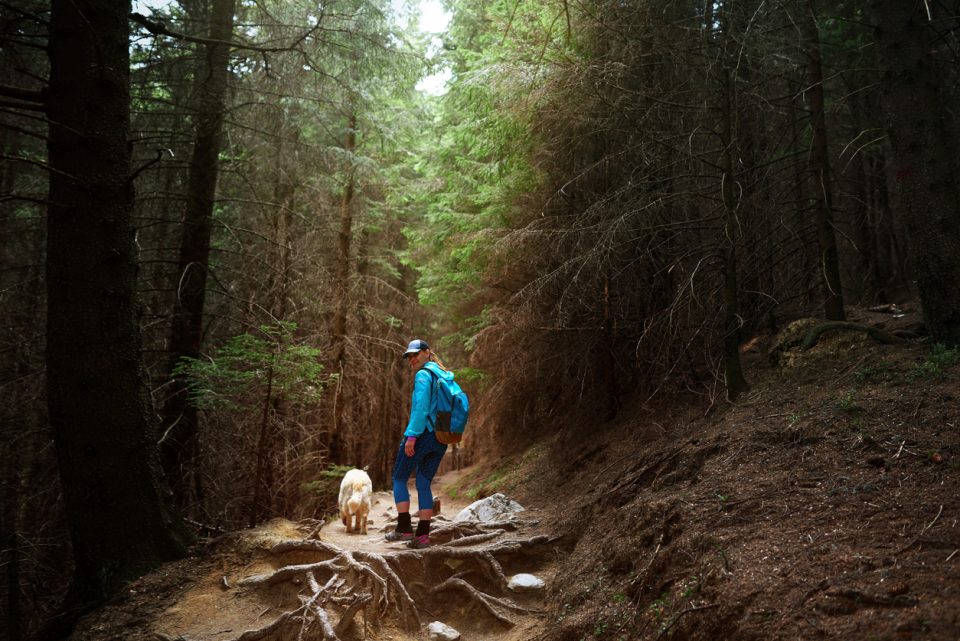 August is here which means the cool, fall weather is beginning to set in. If it hasn't already, it will soon. With a slight breeze, the Alabama humidity dies down and the outdoors are fun to enjoy again! Whether your go-to exercise routine is jogging or hiking, you'll enjoy the various parks in the Tuscaloosa area with the various trails to explore. For those of you with a dog, you won't want to keep them cooped up indoors while you're out enjoying a nice day. Why not bring your furry best friend with you? We know they'll have an excellent time. If you have friends going on a hike with you as well, everyone will enjoy having your pet tag along – especially your pet themselves!
So, in order to help you find a great dog-friendly hiking area, we've taken a look at some of the trails in Tuscaloosa that you can enjoy. Keep reading to learn more about these amazing hikes you can take with your favorite pets.
Hurricane Creek Park
Hurricane Creek Park is located at 12800-12834 Old Birmingham Hwy, Tuscaloosa, AL 35404. The park features a biodiverse forest, giant sandstones, and more picture-perfect spots. It's also home to a 1905 railroad trestle from the coal mining days. The Hurricane Creek Park is dog-friendly. Simply bring a leash and your pet will enjoy all the adventures you have along the way.  Dogs are welcome to join their owners for canoeing, hiking, splashing in the creek, and much more. Open from dawn until dusk, Hurricane Creek Park is a beautiful place to take the perfect photos with your friends and your pet. Get away from the hustle and bustle of technology and electronics and soak up some sun in this fun environment! Visitors are encouraged to wear rubber-soled shoes to prevent slipping and to protect your feet.
You might also like: Tuscaloosa's Best Lunch Spots
Lake Lurleen State Park
You and your dog will also enjoy the time spent at Lake Lurleen State Park. Leashes are also required at this park. For the biking and horseback riding trails, dogs aren't allowed for safety reasons. At Lake Lurleen State Park, there are 23 miles of multi-use trails. These trails range from mild to moderate, so be sure to use caution when hiking the various trails. Your friends and family will enjoy Lake Lurleen State Park because there's so much to do! For instance, there are paddle boats, swimming, a Nature Center, fishing, a beach, and meeting facilities where you can hold events. Perfect for groups, Lake Lurleen State Park is an excellent way for you and your dog to spend some quality time and enjoy the great outdoors. Bring your friend to go on a hike at one of these beautiful parks today! You won't regret it.