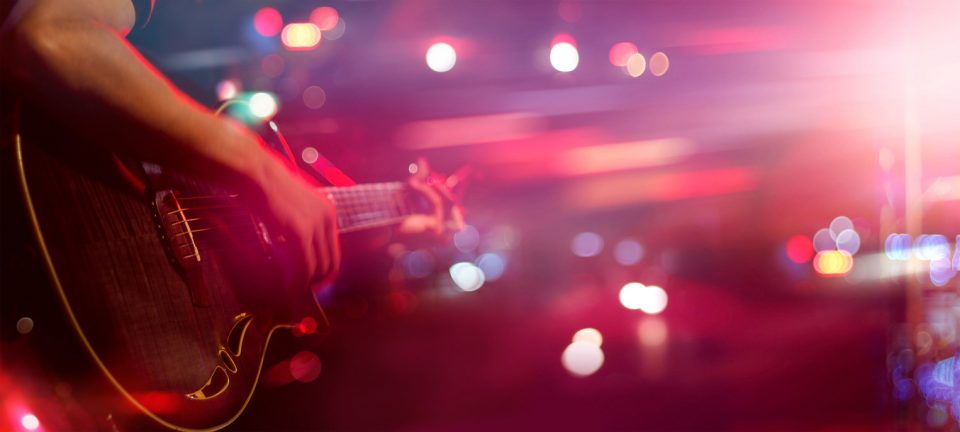 Music, just like any form of media such as books or films, can strike a chord within each one of us. In fact, music is a great way to get to know your friends, make new ones, and come together to support great causes. Throughout the years, music has touched on important issues – even bringing about change.
If you're a music-lover, you know what we're talking about. We're talking about those difficult moments in life when a sad song has helped you get through it. We're talking about those happy tunes that you constantly think about when something great happens to you. Music is always present – even in the small moments. You might have a significant conversation in the car and you'll always recall the song that was on the radio. The same can be true for songs played at weddings, birthday parties, and special events.
Music-Lovers Unite!
For those of us who can't get enough of music, concerts are a way to not only listen to the bands we love perform live, but also meet others with similar tastes. This is also a great way to make new friends. As we mentioned earlier, music brings people together. An upcoming concert you won't want to miss is The Black Jacket Symphony!
Important Information You Should Know
On Friday, October 25 from 8:00 p.m. to 11:59 p.m., you and your friends can enjoy listening to the music of The Black Jacket Symphony. The concert will be held at the Bama Theatre in Tuscaloosa which is located at 600 Greensboro Ave. The concert is for all ages and reserved seating is available. The doors open at 7:00 p.m. with the concert beginning at 8:00 p.m. Tickets cost $25 or $30 and are available online, so get yours today! If you wish, you can contact the Bama Theatre box office at 1-877-435-9849.
You might also like: Hit The Water In A 2019 Sea-Doo
An Undeniably Special Concert
Live at the Bama Theatre, The Black Jacket Symphony presents: Fleetwood Mac's "Rumours." That's right – one of the most popular and well-known albums of all time will be performed by The Black Jacket Symphony right here in Tuscaloosa, Alabama! As well all know, Fleetwood Mac has had some of the most memorable songs and albums of all time. In fact, we're willing to bet that you and your friends know the words to many of the songs on their albums – especially "Rumours."
If you're interested in hearing Black Jacket Symphony perform but aren't in the area at that time, don't worry because they have a long list of events planned throughout the rest of the year. Whether you're planning on hearing them perform "Rumours" or you've made plans to see another one of their concerts where they perform Prince's "Purple Rain" or The Eagles' "Hotel California," you're certainly in for a treat!