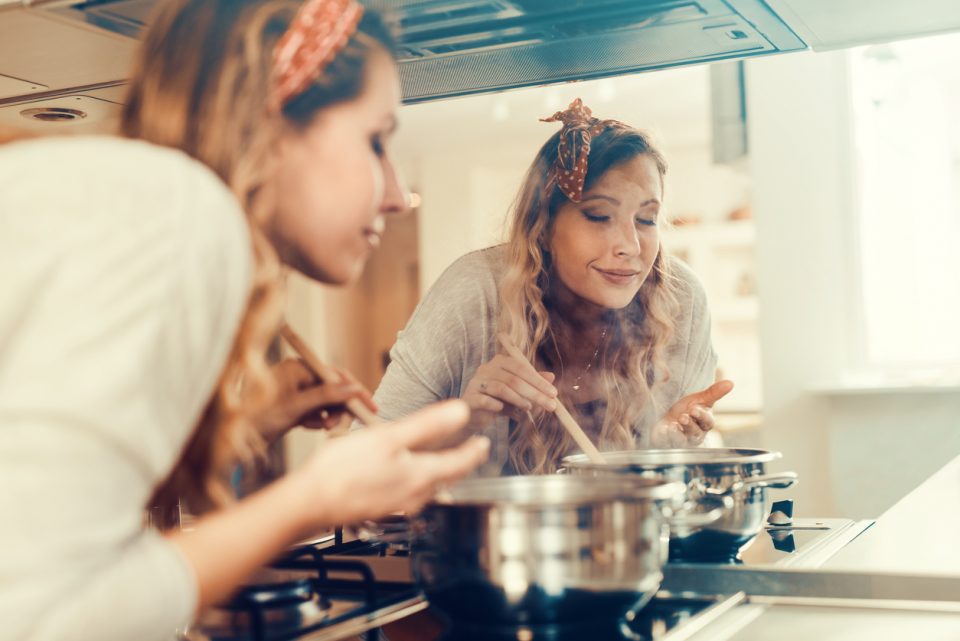 It's soup season. Chilly days and frigid nights make for the perfect opportunity to stir up a pot of comfort in the kitchen. From creamy and rich to hearty and robust, whether packed with meat and veggies or swimming in aromatic broth, soups are a suppertime indulgence that feed the masses. They're versatile and forgiving, so you can adapt recipes to picky palates or personal preferences. And best of all, they take the bite out of the air and leave everyone feeling well-fed and happy. You probably have your own favorites, but here are three tasty soup recipes to try out and add to your rotation.
Soups for the Soul
There's a soup for everyone, and most of those that exist can be changed to suit your tastes. Whether you're craving a light and nutrient-packed accompaniment to a sandwich or a full meal in a bowl, soup is the answer. Grab a spoon and find a new favorite soup.
Beef Stew VI – It's a debate as to whether beef stew qualifies as a soup in technical terms. But whichever side of the debate you're on, one thing is certain: This is one delicious dish. This variation is packed with tender beef cubes and hearty root vegetables. It stands alone eaten from a bowl, but you can also serve it over biscuits or rice to sop up the flavorful gravy. "Delicious and simple!" raves one review. "The beef was so tender and all the vegetables came together to make a wonderful tasting stew!"
Butternut Squash Soup – This rich and creamy concoction will satisfy your need for something comforting for dinner. Perfectly spiced with dried marjoram and black and cayenne pepper, this soup gets its creaminess from pureed squash and cream cheese. One reviewer notes: "We loved this soup! My boyfriend requested that I make it every night, and then threatened to run to the grocery store to get another squash!"
White Chili I – Everyone has an opinion about the "right" way to make chili. This recipe takes a classic and gives it a spin, using chicken instead of beef and a light, spicy, broth-like base rather than a tomato-heavy one. If you're on the fence about this recipe, this review might help persuade you to give it a try: "I took this to our church for our chili cook-off. It won first prize for non-traditional chilies and soups."
You might also like: Try One Of Tuscaloosa's Finest Restaurants
Beat the Winter Chill at Bama Buggies
If the cold outside has you dreaming of summer already, it's never too soon to gear up for it! At Bama Buggies, you'll find a selection of fun-loving vehicles designed to help you maximize your enjoyment outdoors. If a brand-new Sea-Doo or Polaris ATV sounds like your idea of a great time, you'll love what we have to offer at Central Alabama's premier powersports dealership. Come see us today and let us help you find the perfect ride!