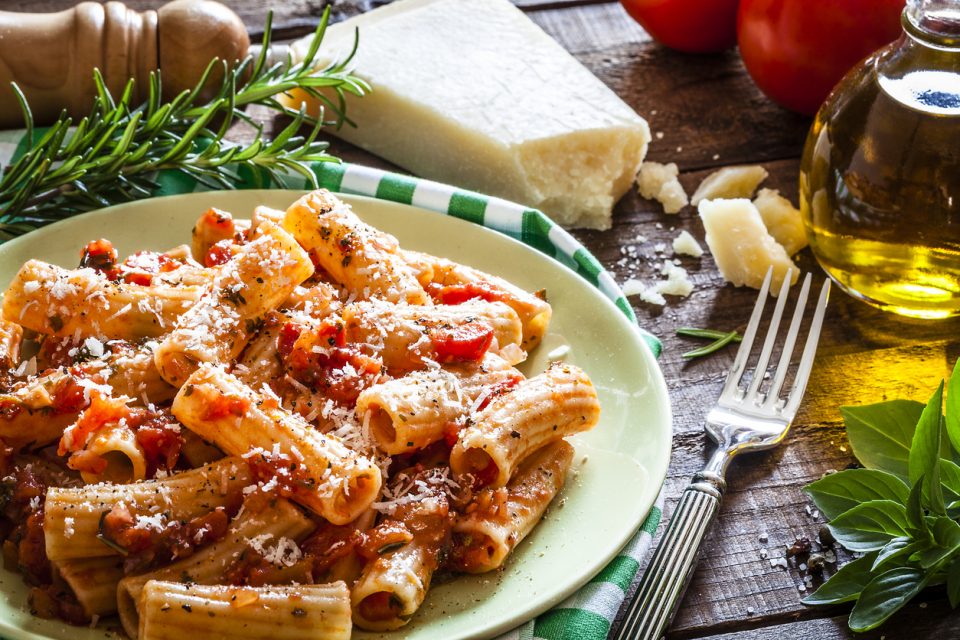 If the idea of a "nice restaurant" has you thinking of white tablecloths and high menu prices, then DePalma's Italian Cafe in Tuscaloosa may be a delightful departure. Serving delicious food in a vibrant, laid-back atmosphere, DePalma's invites happy diners to gather, relax, and enjoy a memorable meal.
The Food
One of Tuscaloosa's most popular dining establishments, DePalma's Italian Cafe has been serving fantastic Italian favorites in its cozy downtown location since 1995. Fresh ingredients take center stage on the menu, where offerings range from antipasti to salads, pasta, pizza, and calzones. If you're in the mood for something different from your mainstream Italian go-to's, treat yourself to one of the house specialties. You can't go wrong with the Gorgonzola Filet, Pine-Nut Crusted Salmon, Veal Marsala, or Filetto Siciliano. There's also a Lasagna of the Day, which puts irresistible spins on the classic baked pasta dish.
Other menu standouts include Pasta DePalma – angel hair pasta in rosemary cream sauce with mushrooms, mozzarella, and a meat of your choice – and Portobello Mushroom Ravioli. Hand-tossed New York-style pizza takes many forms: Traditional, Pesto-Vegetarian, Asiago Chicken, Carnivore, and more.
The Restaurant
DePalma's Italian Cafe is located at 2300 University Boulevard, Tuscaloosa, AL 35401. Reservations are not accepted, so make plans to get to this popular eatery early. Inside, you'll find a warm and inviting space where amazing food and friendly service set the tone for a truly enjoyable meal.
Rave Reviews
Here's what a few satisfied diners have to say about DePalma's:
"DePalma's has long been one of my favorite places when I return to T-Town for ballgames and to visit family. The food is absolutely delicious and the atmosphere is cozy yet engaging."
"Best Italian I've had in many, many years! And the service was outstanding! This is one of the best if not the best restaurant in Tuscaloosa."
"I used to say you couldn't find decent Italian food south of Philadelphia. DePalma's is another exception!"
You might also like: Grab A Steak In Tuscaloosa
Delicious Deals at Bama Buggies
Another Tuscaloosa institution, Bama Buggies is your Central Alabama source for ATVs and personal watercraft at amazing prices. Fuel up at DePalma's and then stop by to explore our selection of new and used powersports vehicles from some of the biggest brands in the industry. Our sales associates are experts in all the models we carry and will be happy to answer your questions and offer guidance as you determine which vehicle is right for your needs. You'll love the selection, service, and savings you'll find at Bama Buggies, so stop by and let us show you how we earned our stellar reputation!