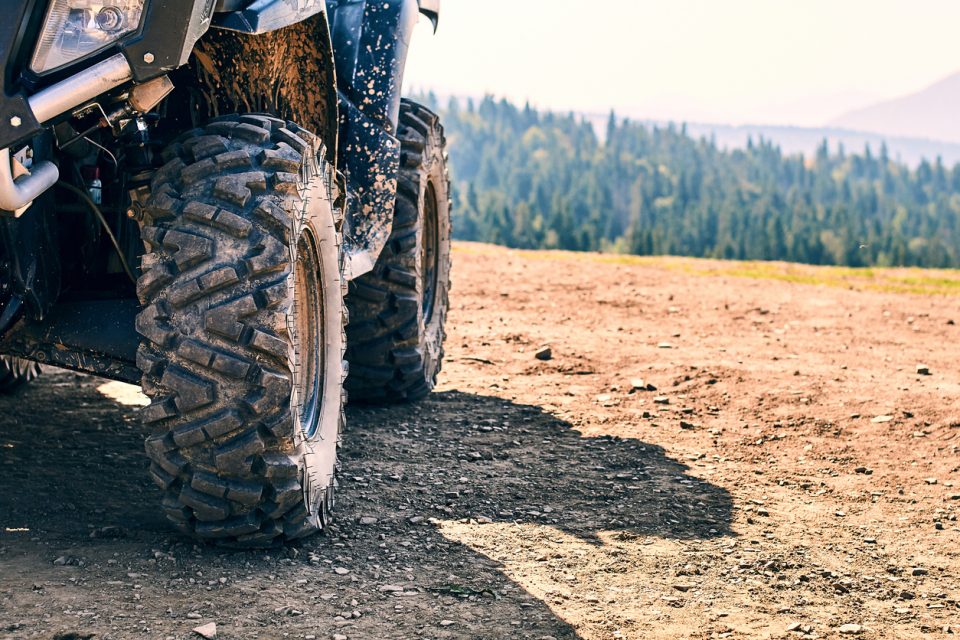 Looking for a four-seater utility vehicle to take off-roading as the adventure season rolls around? Take a closer look at the monstrous Polaris RZR XP 4 Turbo 4 S.
Polaris RZR XP 4 Turbo S
The RZR XP 4 Turbo S is a beast of a machine – with four seats, ITP Coyote 32-inch tires on 15-inch wheels, and a massive 72-inch frame the RZR XP 4 Turbo S is hungry for rough adventures. For the 2019 model, Polaris enhanced the shock and suspension system with the Fox Dynamix system. This system adjusts the shocks and suspension on the fly using data from the on-board GPS, accelerometer, gyro, and the Dynamix computer. Any time all four wheels leave the ground the suspension goes completely stiff instantaneously without intrusion.  Heavy-duty, high-clearance lower radius rods in the rear of the XP Turbo 4 S help fix the most easily damaged part of the rear suspension.
The built-in display of the RZR XP 4 Turbo S is now produced in-house with Polaris, resulting in sharper graphics all around. Among the displays on the touch-screen are the Dynamix Visualizer, digital instrumentation, GPS, topographic mapping, Bluetooth and USB smartphone connectivity, and an AM/FM weather radio. A rear-facing camera is included and there is wiring for an available front-facing camera.
The seating and ride are plusher than the two-seater RZR Turbo S thanks to the longer wheelbase. Passengers in the rear will find a comfortable ride as well. The built-in four-point harnesses will keep everyone safe, and the full doors aid in keeping everyone onboard drier and cleaner, too.
The RZR XP 4 Turbo S perfect for conquering whatever the trail throws at you, and the extra seats allow you to share the fun with more friends.
You might also like: Have A Relaxing Day At Tuscaloosa's Capitol Park
Find Your Polaris RZR At Bama Buggies
Bama Buggies is your Birmingham and Tuscaloosa-area authority on all powersport vehicles. In addition to a wide variety of new ATVs, UTVs, motorcycles/scooters, and watercrafts, you'll find a selection of high-quality pre-owned models as well.
We provide above-and-beyond customer service at our full-service dealership. After you've purchased your new Polaris and financed it with our expert financing team, you can bring it in for routine maintenance and touch ups at our stellar service department.