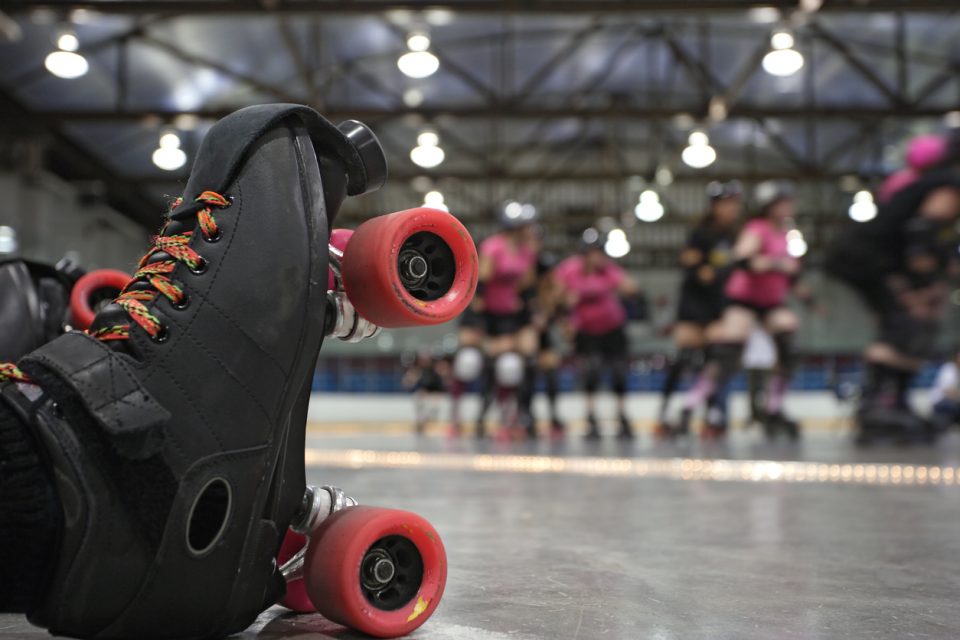 It's fast. It's intense. And it's right here in Tuscaloosa. Our own roller derby league, the Druid City Dames, have some home games coming up, and you can bring the whole family to watch them race down the track in some frenzied bouts this summer.
WHEN AND WHERE
When the Druid City Dames host home games in Tuscaloosa, they bring their visitors to Super Skate. They play the Southern Harm Derby Dames on June 22. On July 20, they return home to play the Mississippi Brawl Stars. Both bouts start at 5:30 p.m. Super Skate is located at 5900 McFarland Boulevard E, Tuscaloosa, Alabama 35405. Tickets are available HERE.
THE DRUID CITY DAMES
Tuscaloosa's own roller team, the Druid City Dames, have represented our city on Southern tracks since 2015, and they're blazing their own trail in one of the fastest-growing sports in the U.S. The team began when two former skaters from Birmingham's Tragic City Rollers starting recruiting for a new project in Tuscaloosa. Kelly 'Salty' Wolfe and Megan 'VAL' Gunter put out an all call for women looking to build a roller derby team, and the Druid City Dames were up and running by that summer. The team has been a great way to foster camaraderie and community involvement, and it's not uncommon to see the team around town teaming up with a local business.
FLAT TRACK ROLLER DERBY
The Druid City Dames play a variation of the sport known as flat track roller derby. As the name suggests, the track on which the team plays is level, not sloping like the tracks seen in other forms. The object is still the same: Both teams skate in a circuit, with one lead (or "jammer") on each team that must pull ahead to lap their opponents. You must keep the opponent's jammer at bay while helping your team stay ahead. Naturally, the "jams" that ensue can get pretty hectic.
Since the build-out of a flat track is much more approachable than the construction of inclines, flat track roller derby has allowed the sport to spread at an accelerated rate, as leagues across the U.S. can get off the ground with a much lighter budget and continue the DIY attitude that has spurred the sport from the very beginning.
You might also like: Creative Family Activities in Tuscaloosa
BAMA BUGGIES
If you want to rock and roll this summer, come see us at Bama Buggies. We have a broad lineup of new and used recreational vehicles, from athletic ATVs to swift personal watercraft. Our business is conveniently located at 2502 Skyland Blvd E Tuscaloosa, AL 35405, just a brief ride away from Birmingham, Montgomery, and Moundville.